Movie buffs will probably be spared deciding this week's choice of films, as Surya's upcoming action thriller "Maattrraan" will be the only release at the South box office this Friday.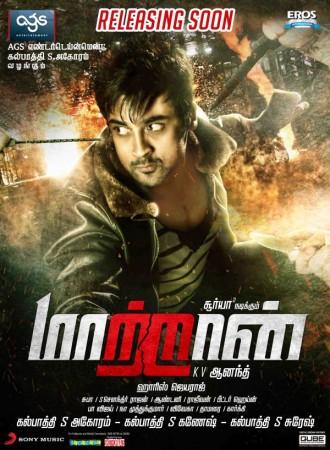 Besides having fans in Tamil Nadu, Surya has an even larger fan base in Andhra Pradesh. The film, directed by KV Anand, will be released in Telugu as "Brothers", simultaneously with the Tamil version.
Audiences wishing to keep track on any development related to Surya's next flick can download the "Maattrraan" app from Google's play store. This app consists of songs, teasers, gossips, polling, exclusive images and more. Click here for the download link.
"Maattrraan" will have a grand opening in France and USA. The film is said to have a French actor playing as one of the villains. The movie will be released by Aanaa Films in 14 different screens across France, said reports.
ATMUS Entertainment will oversee the release of "Maattrraan" in the US. The film is said to hit 61 screens across the country.
The story of "Maattrraan" is about conjoined brothers - Vimalan and Akhilan - played by Surya. South Indian diva, Kajal Aggarwal, will star opposite the Tamil star for the first time. The music album for the film is composed by one of leading musician in South India, Harris Jayraj.