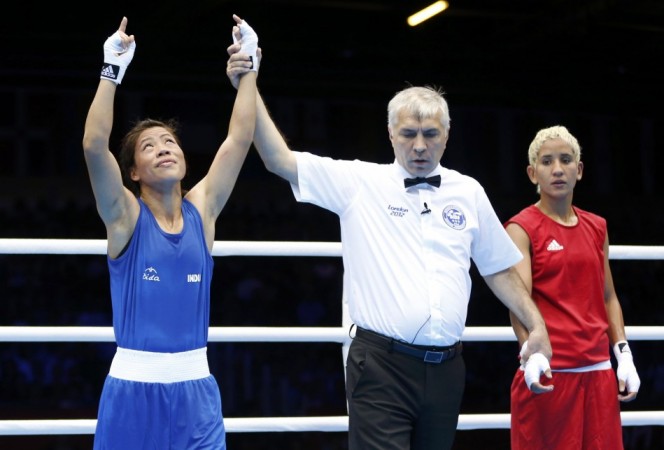 One of the truly inspirational figures of the nation, Mary Kom has once again made India proud as she won a gold medal in the match against Sri Lanka's Anusha Dilrukshi on Tuesday.
The Manipuri sensation, who is also a mother of three, got past her Sri Lankan opponent via a Technical Knockout (TKO) in the Women's 51kg Flyweight Boxing category on the final day of the South Asian Games 2016 in Shillong.
Anusha picked up a collateral ligament tear during the boxing bout after Mary Kom's powerful jabs made the Sri Lankan lose her balance and injure her knee badly.
"I'm so happy when anyone challenges me, I don't comment before the bout. But deep inside, I was very positive," Mary Kom, a five-time World Amateur Boxing Champion was quoted by the Press Trust of India as saying after her gold medal win.
"After children, the comeback is not easy. I still do training to motivate myself. I'm thankful to my entire team," she said.
It remained a wonderful day for the Indian Boxing contingent as female pugilists Mary Kom, Pooja Rani and Sarita Devi brought home all the gold medals that were in offer in the final day of the South Asian Games 2016.
India finished with a total of 10 gold medals in boxing -- both men and female categories combined -- at the event.