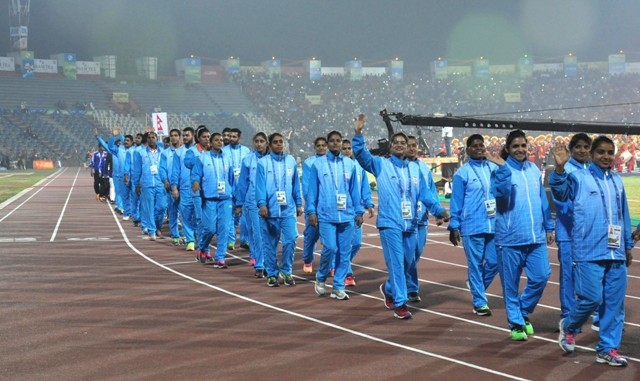 Hosts India waved goodbye to the South Asian Games 2016 on the highest note possible. All the athletes combined to give the nation a record tally of 308 medals, including a whopping 188 gold medals.
The final medal tally for India at the end of the 11-day long sports event remained 188 golds, 90 silvers and 30 bronze medals.
Sri Lanka, placed second in the table featuring eight SAARC countries, came nowhere close to India in the medals tally list. The Lankans bagged a total of 186 medals (25 golds, 63 silvers and 98 bronze medals).
Indian female boxers sparkled on Tuesday as the likes of Sarita Devi, Pooja Rani and the inspirational Mary Kom bagged all the three gold medals that were on offer. The judokas also bagged two silvers on the day to make it a stellar event for India.
India had won 175 medals in the previous edition of the South Asian Games in 2010 in Dhaka.