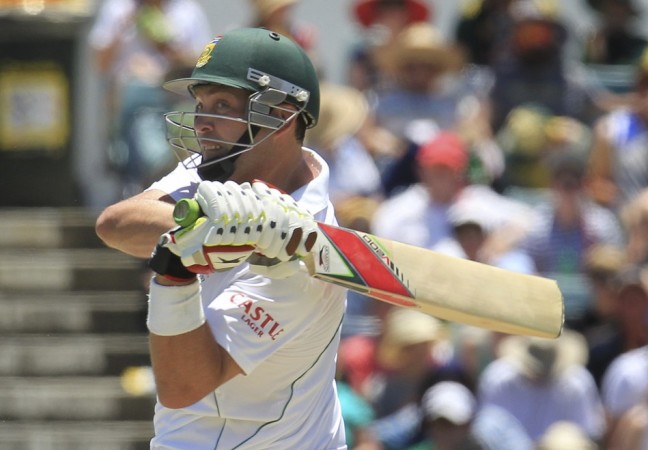 South Africa's Jacques Kallis has announced he will retire from Test cricket after the second match against India at Durban, starting on Thursday. The all-rounder also stated that he remains available for selection in the ODIs and would like to play the 2015 World Cup in Australia.
"It wasn't an easy decision, with Australia around the corner and the success this team is enjoying, but I feel the time is right. I don't see it as goodbye, I still have a lot of hunger to push South Africa to that World Cup in 2015 if I am fit and performing," Kallis said in a statement.
"The last two years specifically have been a memorable journey with an exceptional group of cricketers. I am fortunate enough to have ended my Test career amongst a group of talented cricketers but more importantly, friends whom I will cherish for years to come," the 38-year-old added.
Kallis, who made his Test debut against England in 1995, has played 165 Tests, scoring 13,174 runs at an average of 55.12, with 44 centuries to his name. The Proteas legend is currently second on the list of batsmen with most Test centuries, behind just Sachin Tendulkar, and is fourth on the list of leading run-scorers in Tests.
Kallis also has 292 Test wickets at an average of 32.53. The man from Cape Town has also taken 199 catches and is behind just Rahul Dravid on the list of the outfield players with most catches in Test cricket.
"The impact Jacques has made on South African cricket has been immense, not just as a player but as a human being. I'm not sure we will ever see another player of that stature very soon. Jacques' calmness, maturity and presence in the change room will sorely be missed and hopefully he will still be able to play a role in this team's success in the near future," said South Africa coach Russell Domingo.