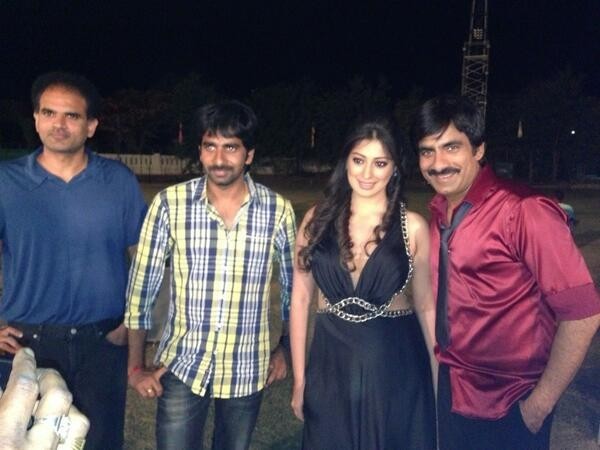 South actress Lakshmi Rai has refuted reports of her alleged link with tainted cricket player Sreeshanth.
Earlier, there were reports of an alleged affair between the actress and Sreesanth, who has been arrested in connection with spot-fixing during the ongoing Indian Premier League (IPL). To clear the air on the issue, Lakshmi pleaded the media to stop involving her in the scam adding that it has been years since she had spoken to Sreesanth.
"It's been three years since I spoke to him, so why is my name being is unnecessarily dragged. This will affect my reputation and personal life, since I'm seeing someone, so please keep me out of it," the actress said, according to Deccan Chronicle.
Lakshmi also denied that she had an affair with Chennai Super Kings (CSK) captain MS Dhoni. Earlier in 2008, when the first season of the IPL began, the southern actress was linked with Dhoni. Lakshmi was spotted with him on a few occasions, which sparked rumours that the actress is dating the cricketer. Even reports of her friendship with Gurunath Meiyapapan, CEO of CSK who has been arrested for his alleged involvement in betting on IPL matches, had surfaced in the media during that time.
Lakshmi denied any connection with Dhoni or Gurunath. "I don't know anyone named Gurunath, and I haven't been in touch with Dhoni for years now. He's married, why drag our names into it? I want to make it clear once and for all that I have no contact with any cricketer," the actress said.
She also ruled out any connection with the IPL after the first season. The gorgeous actress also revealed that she is dating a businessman for quite some time and has plans to get hitched in the next two years.
Lakshmi is currently busy with multiple projects in the south. The actress has two Malayalam films and one Telugu film in her kitty. She is also making a special appearance in Ravi Teja's "Balupu". Latest buzz is that she is all set to make her bollywood debut in a Hindi film that is expected to go on floors in November.