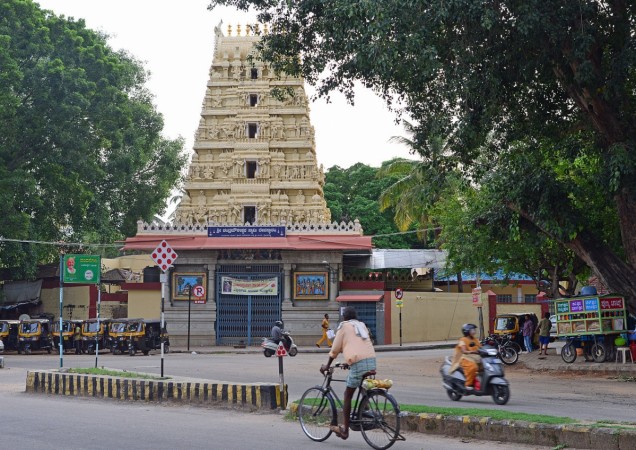 Are you are a regular temple-goer, and have only jeans and t-shirts in your wardrobe? Then get yourself a pair of 'sanskari' clothes, if you are in Karnataka.
Soon, all the temples under Endowments department in Karnataka will be implementing a dress code.
The Karnataka Rajya Dharmika Parishat (a quasi-judicial body formed by the government under the Karnataka Hindu Religious Institutions and Charitable Endowments Amended Act 2011) decided to make dress code compulsory to preserve the sanctity inside temples and to avoid distractions in devotees' minds, The Times of India reported.
The new dress code will bar devotees from entering temples wearing jeans, shorts or t-shirts. Women should wear saree or salwar kameez while panche or pants and shirt is for men.
Parishat member Padmanabha Kotian told TOI that the Parishat will adopt a resolution in this regard at a meeting on October 3. The Parishat is empowered to resolve any dispute on religious practices, customs, usage and traditions, he said.
"The Parishat mooted the idea to implement dress code in endowment temples in its previous meetings. The proposal is on the agenda for the Parishat's next meeting on October 3. It will discuss the code in detail and adopt a resolution to implement it in all temples under department across the state. Thereafter, it will be a rule and circulars will be issued to deputy commissioners of all districts for implementation of dress code in all endowment temples," TOI quoted Kotian as saying.
He further went on to say that it became a trendy thing for young generation to enter temples in "revealing" clothes.
There are more than 34,000 temples under the endowments in Karnataka, 160 are classified as A Grade temples with an annual income of more than Rs 25 lakh, he added.