By this time of the year, we are guessing most of the fanboys have effectively divided themselves into factions over Xbox One and PlayStation 4, and that you have learnt everything that's on offer from both the consoles. However, keeping to the Sony side of things, what if we told you there are still a few things that might have escaped your unknowing eyes?
While we still applaud Sony for upholding the more gaming side of things at the PS4's official announcement, unlike Microsoft's Xbox One, that doesn't mean Sony doesn't offer anything apart from just playing titles. Right from the integrated live streaming to the cloud features of PlayStation, all have been refined for a stand-out experience from the PlayStation 4.
Sony has crammed the new console with a host of features which, if used intelligently, can open up an entirely different side of the PS4. We have seen Sony do the same for the likes of PlayStation 2 and PlayStation 3 in the past, and there's no reason why Sony shouldn't follow through with the new console.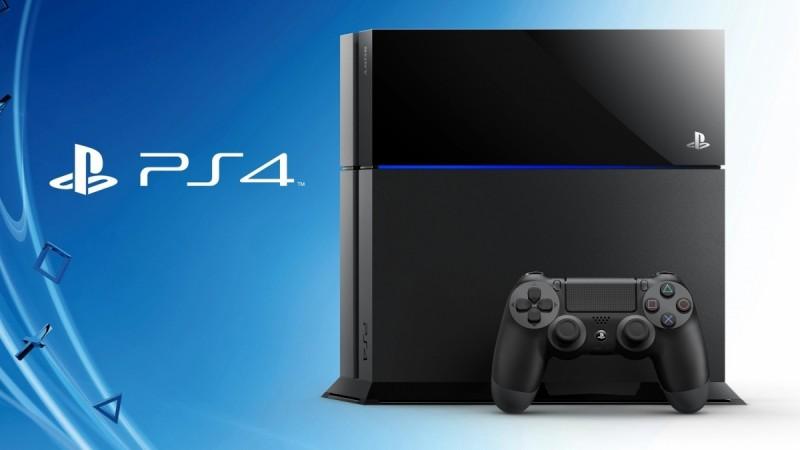 But if you are wondering where to look for those so-called 'secrets' the PlayStation 4 harbors inside, let us tell you that there are lots. However, we pick up the six best of the lot that are inclined at a better overall experience off your new console.
Easy Switching Between Applications
Sony has been way to modest when it first unveiled the PlayStation 4. While Microsoft has made known to the world about how you can switch between applications on the Xbox One, although the PS4 harbors same kind of capabilities, it was never brought out in the open. But some of us may have found out the capability already. And in case you haven't, know that you can just double-tap the Home Button on the controller and this will effectively switch between the last two applications you have frequented. Isn't that a bliss?
Find About Rarity of Your Achievements
Personally, I may have an Xbox 360, but I somehow prefer the entire trophy system that's on offer for all those of you owning a Sony system. Like the PlayStation 3 before it, the trophy achievement system for Sony is somehow more pleasant than the number-based Gamerscore. While it's great news that you achieved a new Gold Trophy, you might also wonder if all your friends have managed to exact the same. For that, there will always be a percentage bar on the right of the trophy to let you know about how rare or 'Ultra Rare' your trophy is.
Taking Screenshots in a Jiffy
While it's a great thing if you can take in-game screenshots, the process that's involved may not be as easy as pie. And that drives most of the fans away since no one wants to deal with something that involves too much work (apart from pressing the trigger). However, not only can you take screenshots with your PS4's DualShock 4 controller, you can even change the whole layout of how the Share button works. If holding it down for a few seconds isn't your thing, you could always open up the Share menu by tapping the Share button once. When inside, press the Options button, followed by Share Settings and select Share Button Control Type to change how the feature will function. If you play your cards right, you can even take a screenshot just by a single tap of the Share button.
PS4 Games on PS Vita?
Yes! That's as much a probability as implementation of gore in a Mortal Kombat game. Even before the PlayStation 4 reached out to its many owners across the planet, Sony had already advertised the fact that you will be able to play the console games on your PlayStation Vita. As long as you have both the PS4 and Ps Vita, you can actually play any title from your library on the run. To set up this remote play option, head over to Settings, followed by PS Vita Connection Settings. There on, you can select Add Device and enable your Vita to be paired with the console. Another good reason to invest on the Vita, then?
Create Data Backup
Since life is unfair, there's no telling when you might actually lose all those hard earned data and saved games. And this comes true for not only the ones who invest on external HDDs for PCs, but for all our other compatriots making use of the internal storage drive available with the Xbox Ones and PS4s. And as far as the PS4 is concerned, it is most definitely possible to store data on USB storage, or the PSN Cloud, apart from the internal storage drive. To set it up, head over to Settings followed by Application Saved Data Management. Here you should be able to sort out how the console will interact with the PSN Cloud. And even an USB, if you have one.
Become Energy Efficient.. Save Power
You need not be a makeshift Captain Planet for this one, but it wouldn't really kill if you decide to conserve some energy at the end of every session. Hence, if you are one of the few responsible citizens of the planet, do the planet a favor and save some energy. And the PS4 has enough features to help you be a good Samaritan. Head over to the Setting and you should find the Power Save Settings menu. In that menu, it's possible to play around with a variety of stuff that involves from shutting down your console to sending it to the standby mode. Plus, it even helps you cut down on those massive power bills.