Buying headphones is one of the most tiring tasks, especially when you are willing to drop the big buck. The longer shelf life of headphones doesn't demand an upgrade every time a new model is out. But there are some headphones that come once in a while and sweep the rug from under your feet.
Are we at that stage right now with Sony's latest WH-1000XM2 noise-canceling headphones, which were launched in India last month? Let's find out.
International Business Times, India, covered the launch of Sony's new audio peripherals on November 24, and the 1000XM2 stole the spotlight from the other three headphones unveiled at the event.
Touted as the best noise-cancelling headphones around, Sony's WH-1000XM2 certainly wooed everyone at the event. We've been using the headphones since then to see if this new pair of headphones is worth the hype.
Before we get started with our review of Sony's latest noise-cancelling headphones, it's worth mentioning that the WH-1000XM2 carries a hefty price tag of Rs 29,990 and is available across all Sony Centres and major electronic stores in India. And to justify that price tag, the new Sony headphones pack magical punches, including:
Noise Cancelling

SENSE ENGINE for smart listening by adaptive sound control

Atmospheric pressure optimizing

Quick Attention mode

Customisation via Headphones Connect App (Android, iOS)
But the WH-1000XM2 is more than just a bundle of few fancy sounding features. Let us give you our insights on Sony's latest flagship headphones in India.
Design
They are wireless, comfortable, and best for all those long-haul flights. We have been using the 1000XM2 for a while now, and it's safe to say they've been designed to do more than just shut out noise. The oval-shaped earcups with circular cushions outlining your ear give you the perfect fit.
The adjustable headband gives you flexibility no matter your head size. There's cushion padding on the headband to give you extra comfort.
The functions are smartly divided. The left earcup has the power button, the noise-canceling button and the NFC chip to connect to your smartphone with a tap. On the right earcup, there's nothing visible, but all the magic lies in there.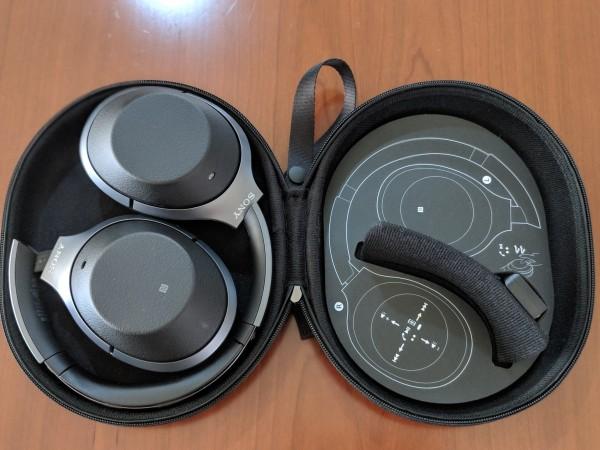 The right earcup is equipped with touch-enabled functions to change tracks, adjust volume, pause and play, launch Google Assistant and most importantly activate Quick Attention mode.
You just need to cover the right earcup with your palm and voila! You'll be able to hear all the sounds in your surrounding while the music is softly playing in the background.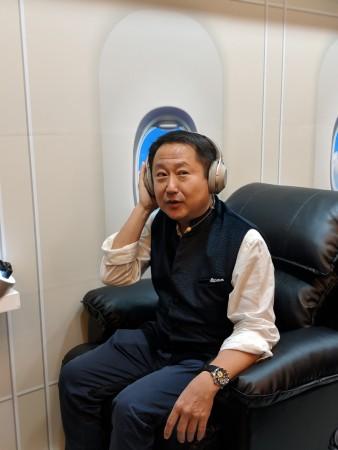 Since the 1000XM2 are wireless headphones, they need to be charged. There's a microUSB slot under the right earcup. But if you run out of juice, simply pull out the cable and connect to your phone. There's a 3.5mm audio jack on the headphone's left earcup.
Overall, the design of Sony WH-1000XM2 is minimalistic and ergonomic. We couldn't ask for more. But there's nothing extraordinary as well. Why fix it when it's not broken, right?
Noise-cancelling and audio performance
After using them for over two weeks, we can safely say that Sony's 1000XM2 are the best noise-canceling headphones you'll find right now. They compete directly with Bose QC35 II, but Sony wins with its exceptional battery life, which we will talk about later.
Sony's 1000XM2 helps us listen to the sound of silence. Be it a breeze in a moving vehicle or the buzzing sound on a flight, Sony's headphones can silence it out for all you.
But that's not the only thing the 1000XM2 are good at. They have excellent bass, clarity of beats and vocals — all without losing out the lows and highs of your favourite track. We also found the headset's surround to be quite exceptional, and the sound position control from the app is a nifty feature users will absolutely love.
Adaptive sound control works fine, but I would rather have control over noise-cancelling than the app do it for me. The feature can come in handy in places like airports and malls, when you must be aware of your surroundings.
Overall, Sony WH-1000XM2 are the best noise-cancelling headphones in the sub-Rs 30,000 price range, and it's easy to recommend these to anyone who wants a perfect pair of NC headphones where cost doesn't matter.
But if you're already using the 1000X model, we didn't find a massive improvement in the audio performance.
Battery life
In addition to the excellent noise cancelling, customers will be delighted to know that the WH-1000XM2 have an incredible battery life.
Sadly, there's no accurate battery indicator, but the headphones will tell you if the battery is "High", "Medium", or "Low" when you press the power button. There's also a battery bar next to the Bluetooth symbol when connected to the smartphone.
We hoped to get the exact percentage or the number of hours they can run on Sony's Headphone Connect app, but that's something Sony could add in the future.
Except for this tiny loss, the 1000XM2 can be your true travel companion on long flights or train journeys.
During our brief review period, the 1000XM2 lasted up to 27 hours with noise-cancelling on (26 hours on average). If you turn off the noise-cancelling, you'll get an extra hour or two, but what's the fun in that?
Charging the headphones to full is a bit tedious as it could take up to three hours.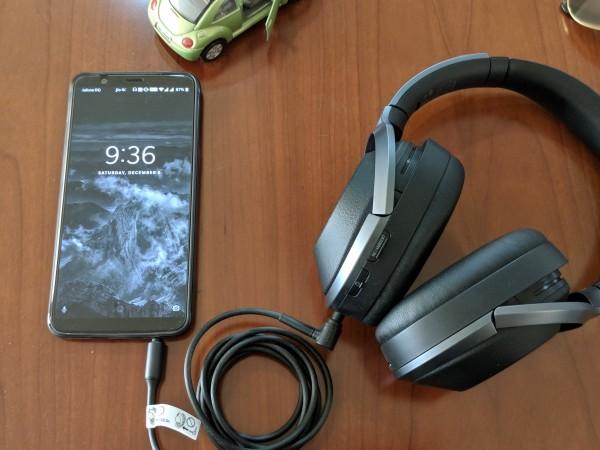 There's a cable that connects to your smartphone with a 3.5mm jack, which is slowly being phased out of smartphones. Thanks to the long-lasting battery, we never felt the need to use the cable.
But if you think the cable will add a better audio performance, you'll be surprised with how perfectly Sony manages to deliver the same quality on both wired and wireless connections.
We haven't been as impressed as we are with Sony WH-1000XM2 when it comes to battery life on wireless headphones.
Buy or not?
This is the question you'd like to know the answer to. After all, spending close to Rs 30,000 on a pair of headphones, no matter how great they are, is not an easy choice for most people out there.
If you're already looking for the best NC headphones, Sony 1000XM2 are for you, and the long battery life is icing on the cake.
If you fancy noise-cancelling headphones or have for a long time, go with Sony and you won't regret it. But if you already have Bose QC35II, we'd say hang on to those until Sony comes up with a successor to this current model.
Except for a few nifty features in the 1000XM2, Sony doesn't offer much for 1000X owners to ditch their perfectly-working headphones. But anyone else looking for a good pair of headphones won't regret buying Sony WH-1000XM2.
It's also a great choice for the perfect Christmas gift for someone who loves music. (Who doesn't anyway?)

And did we mention there's a cool gold shade for those who love to pair it with their matching smartphones? We did now!
Related