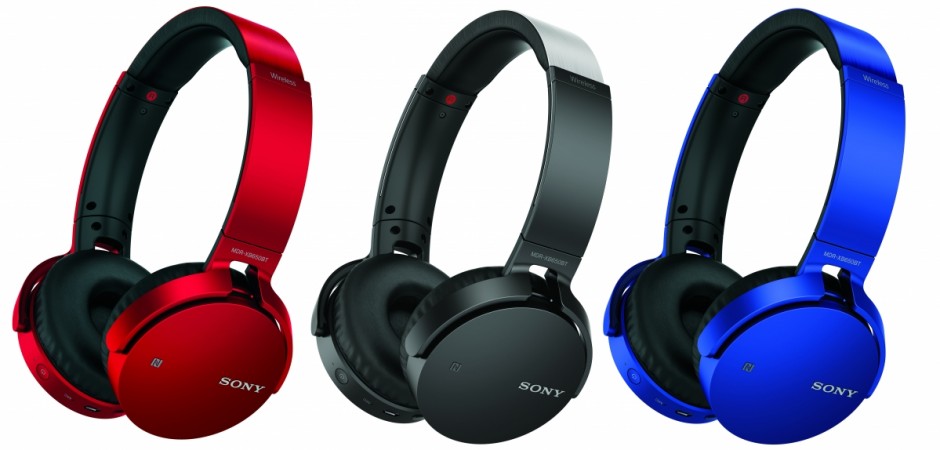 Sony's new Bluetooth headphones enhance low frequencies, offering better bass, and also comes with the NFC and a battery that supposedly lasts up to 30 hours.
Lovers of the thump can rejoice as Sony's latest offering in the audio segment packs quite a punch at the deep end. The MDR-XB650BT is a pair of wireless headphones that comes under Sony's EXTRA BASS line of headphones.
The new headphone features 30mm drivers, and incorporates a bass-booster structure and a dedicated EXTRA BASS diaphragm. The fit of the headphone has also been designed to maximise the bass registers. The design ensures a stable fit that can withstand deep, punchy notes. According to Sony, all this "aids in precisely carving out the rhythm and groove [of the music], giving [it] a rich feeling of bass."
The headphone supports AAC and aptX Bluetooth codecs as well, offering high-quality audio despite being wire-free. They also feature NFC technology that lets users pair them with their NFC-enabled smartphones with one touch.
The headphone's ear pieces can be swivelled, enabling the user to fold them flat, making them easier to store and carry. The MDR-XB650BT's battery can be fully charged via the USB in about four hours and Sony claims that the headphones will offer up to 30 hours of music playback.
The headphone is priced at Rs 7,990 and comes in three colour options — red, black and blue.