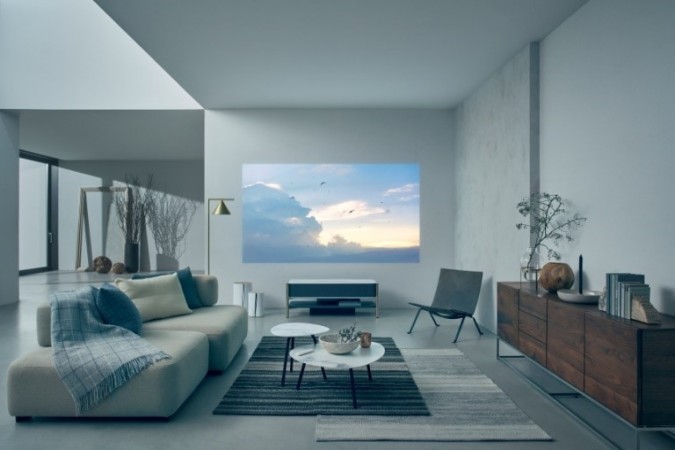 Sony is making this year's international consumer electronics show (CES) a memorable one for everyone. The Japanese tech titan unveiled an ultra-premium 4K short throw projector blasting a 120-inch high-resolution projection on a wall.
Sony LSPX-A1 4K projector is a part of Sony's Life Space UX series with some insane specs meant to enhance your living room entertainment – all that for a price that's not a joke.
"We are pleased to launch an exciting new product from Life Space UX. The new 4K Ultra Short Throw Projector LSPX-A1 will transform your living environment with stunning 4K visuals and crystal clear sound while seamlessly blending into your living room with its furniture-like design. Life Space UX will continue to innovate and deliver 'wow' moments like these," Hiroshi Saito, Deputy Division Head of TS Business Division, who leads the Life Space UX team in Tokyo, said in a press statement.
Design
Let's just say the projector isn't just displaying top-notch visuals, it's also got a soothing appeal to blend into your living room space. It has a marble top, half mirror finished aluminium frame, and a wooden shelf to act as it's a part of your premium furniture.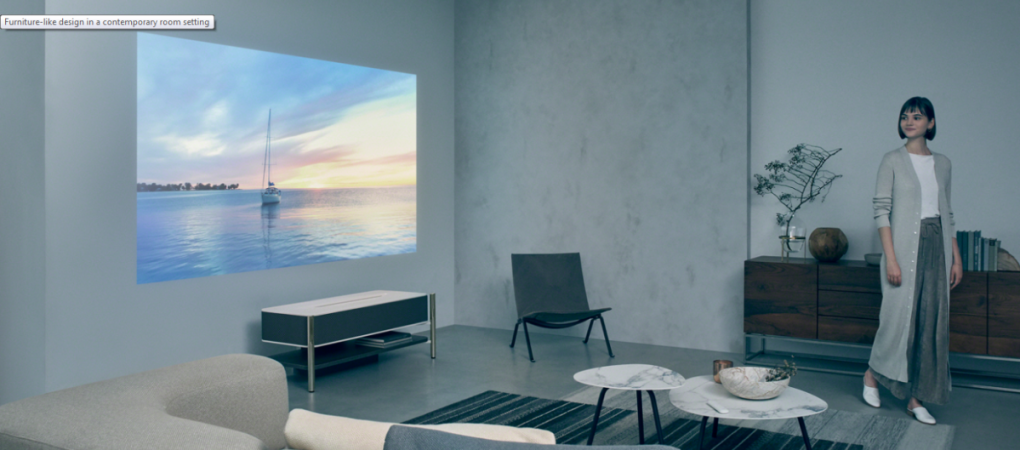 Sony has paid good attention to detail by concealing the connectors at the back with a grill cover. Overall, it's an elegant piece of art and not just any "component-heavy entertainment system," as Sony puts it.
The projector comes with a dedicated remote control, which shares the simplicity of its console with minimal buttons.
Picture quality
There's no room for doubt here.
Placing the Sony LSPX-A1 at a distance of 9.6 inches from the wall, 4K-resolution picture is projected on a 120-inch wall with the high brightness level of 2500 lumens. Into the mix is Sony's 4K SXRD projection and HDR technology to bring every 4096 x 2160 pixel to life with great detail, colour, and contrast.
The Sony projector connects to a wide range of 4K streaming devices, including your 4K Blu-ray player, Roku Ultra or Apple TV 4K.
Room-filling sound
The focus is beyond picture quality here. Sony LSPX-A1 comes with a Glass Sound Speaker that generates 360-degree audio. There are two glass tweeters in the front, three midrange speakers and a separate subwoofer to create a room-filling audio experience to go with the high-resolution picture.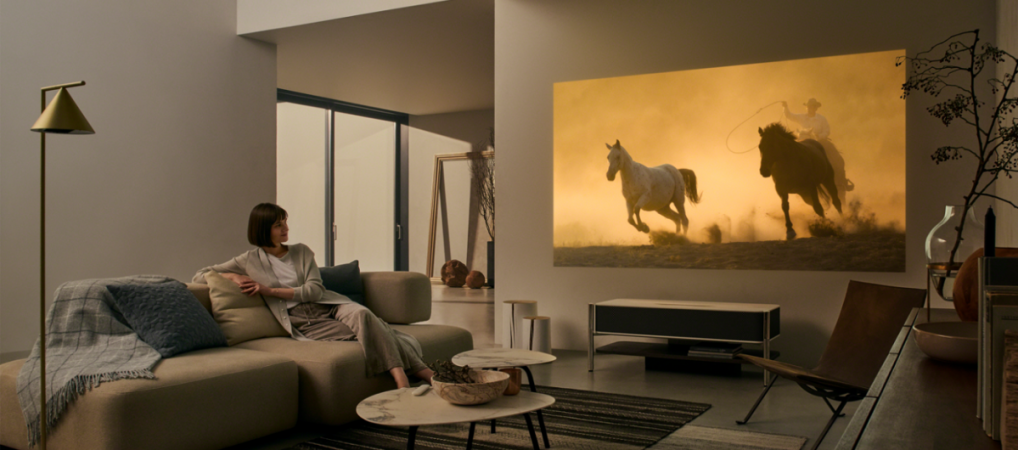 The main speaker at the centre bounces sound off the wall where the projector is facing to enhance the audio experience – a smart and intuitive way to create the surround effect.
"Continuing the vision of the Life Space UX concept, the LSPX-A1 is both attractive to look at and easy to install and use. The addition of the audio enhancements make the LSPX-A1 an entirely self-contained system eliminating the need for separate surround sound speakers or subwoofers, or wiring the cables behind walls and floors," Sony said.
Luxury has a price...
If you think this elite masterpiece comes anywhere close to an affordable range, you're mistaken. Sony LSPX-A1 isn't meant for any household. It costs a whopping $30,000 a pop, easily taking away your plans to buy a new car at the cost of absolute entertainment.
If you cannot afford this piece of hardware, there's one way to experience it. Visit Sony's Square NYC store starting January 23 to get the first-hand experience of the ultimate projector. It will also be on hand at the Architectural Digest Design Show in NY from March 18-22.