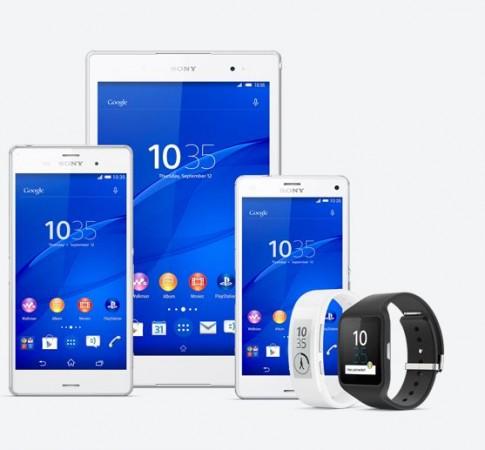 It is common knowledge that Sony will unveil its flagship smartphone, Xperia Z4, and Xperia Z4 Tablet at the Mobile World Congress 2015 (MWC 2015), which is starting on 2 March. But, many may not know that Xperia M4 Aqua is also coming along with these devices.
Sony will reportedly be announcing a series of products, like the Xperia Z4 Compact, Xperia Z4 Ultra and Xperia Z4 Tablet, on the first day of MWC 2015. According to a report by Xperia Blog, Sony will also unveil Xperia M4 Aqua at the event.
In a leaked document obtained by Xperia Blog, the mid-range Xperia M4 Aqua - successor to the Xperia M2 Aqua - will run on Android 5.0 Lollipop operating system and should be IP65/IP68 certified for water and dust resistance like its predecessor. The leaked document also confirmed that the Xperia Z4 Tablet will come with Lollipop operating system.
In another report by the same website, Sony Xperia Z4 Tablet reportedly surfaced on the official Xperia Lounge application with 2K display but was deleted soon. It added that the device might wear a similar look to the Xperia Z3 Tablet Compact and sport a 10-inch display.
Meanwhile, Sony's next-generation smartphone, Xperia Z4, is expected to come with several feature upgrades over its predecessor, Xperia Z3. It is expected to sport either a 5.4-inch or a 5.5-inch screen, powered by Qualcomm Snapdragon 810 processor, and run on Android 5.0 Lollipop. Several reports also claimed that it will boast features like 20.7MP main camera and 4.8MP front snapper, 32GB internal memory and 4GB RAM, 3420 mAh battery, and Qi Wireless Charging.
In another report by Tech Radar, Sony is planning on launching Xperia Z4 Compact and Xperia Z4 Ultra, with the former expected to sport a 4.7-inch screen and 720p to 1080p resolution, while the latter to flaunt a 6.44-inch screen. Both the devices are expected to be powered by Snapdragon 810 processor, and will come packed with 32GB internal memory and 3GB RAM. It will house a 20.7MP camera, have IP68 water and dust proof certification, and LTE Cat 9 connectivity.