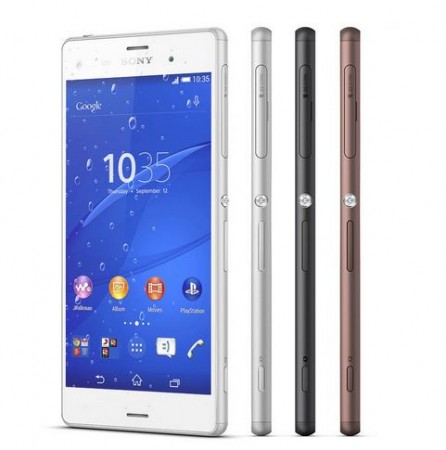 Sony hasn't revealed the release date of its upcoming flagship smartphone, the Xperia Z4 but if one is to go by latest report, the device is very likely to clash with Samsung Galaxy S6 in the smartphone market.
The Sony Xperia Z4 is expected to be unveiled at the upcoming Consumer Electronics Show 2015 (CES 2015) on 5 January, 2015, though there were also reports that it would be pushed to the Mobile World Conference 2015 (MWC 2015) in March.
Interestingly, Samsung Electronics is also likely to announce its flagship smartphone, the Galaxy S6 at around the same period. Korean online publication called Chosun Biz (via GforGames) has reported that analysts at Mirae Asset Securities (MAS) were of the opinion that the Galaxy S6 would arrive as early as the CES 2015,contradicting earlier reports that it would be unveiled at the MWC 2015.
The reports are not confirmed but it won't come as a surprise if the Xperia Z4 and the Galaxy S6 clash, as both the devices are set for release in the first quarter on 2015.
Meanwhile, the Xperia Z4 is expected to come with several upgrades over its predecessor, the Xperia Z3. It is expected to be powered by Qualcomm Snapdragon 810 processor, run on Android 5.0 Lollipop, have a 3420 mAh battery and come packed with 32GB internal memory and 4GB RAM. It is also expected to house a 20.7MP main camera and 4.8MP front snapper, and come with Qi Wireless Charging.
It was earlier reported that the device would sport a 5.4-inch or 5.5-inch screen but Tech Radar claimed in its latest report that it would keep 4.7-inch screen size of the Xperia Z3 but with a 1080p resolution. The website also went on to say that the device would feature IP68 water and dust proof certification and LTE Cat 9 connectivity.