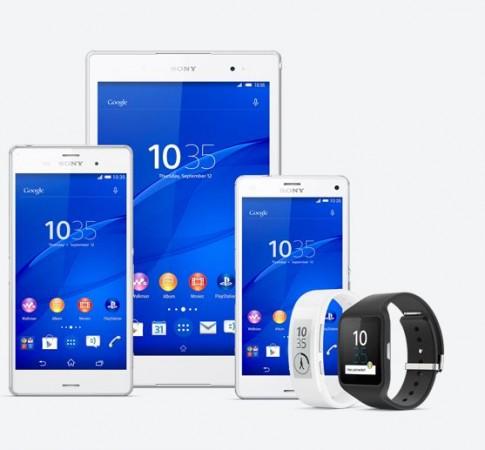 The Mobile World Congress 2015 (MWC 2015) is all set to kick off but there is no news on whether Sony is unveiling its flagship smartphone, the Xperia Z4 at the event, sparking off speculations that its launch could be delayed. There is another report claiming that Sony would announce its next-generation device at the MWC but would skip live streaming and formal press conference.
Samsung and HTC will live stream the unveiling of its flagship devices – the Galaxy S6 and HTC One (M9) – respectively on Sunday, but Sony is tight-lipped on its device though it has the tradition of live streaming its flagship smartphone announcement event.
Interestingly, a source had earlier told XperiaBlog that Sony might unveil its new device on the first day of the MWC, but would skip formal press conference and live streaming unlike in the past.
However, the supposed move of the Japanese electronics giant could be because of two reasons.
Sony could be trying to make the unveiling of its flagship smartphone a low-key affair keeping in mind its plan to stop manufacturing mobile phones in the future. Sony CEO Kazuo Hirai had reportedly said the company would concentrate on camera sensors and PlayStation units with an aim to increase its operating profit 25-fold in three years. He also didn't rule out the possibility of stopping its venture in television and smartphone. This could be a reason for keeping a low profile of its flagship device launch.
Another reason could be because of its plan to release its next-generation smartphone at a later date. XperiaBlog had claimed in a report that Sony is planning to launch its new device this summer and not at the upcoming MWC event. The leaked email of the company's executive also hinted at a launch between Mat and November this year.
Whatever the reason might be, Sony fans will be disappointed if the flagship device is unveiled at the MWC without live streaming as they will be eager to know the specifications.
According to reports that have surfaced so far, the Xperia Z4 is expected to come with features like 5.2-inch screen with 1440x2560px Triluminos display, Snapdragon 810 processor, Android 5.0 Lollipop, 32GB internal memory and 3GB RAM, IP68 water and dust proof certification, LTE Cat 9 connectivity, 20.7mp camera, and 3,400mAh battery.