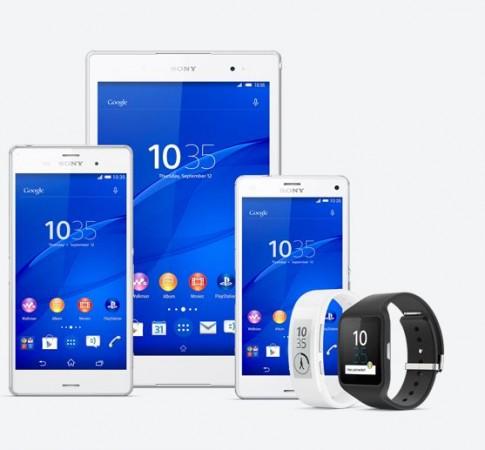 The much-awaited Sony Xperia Z4 is all set for release in a few days' time. It is expected to be unveiled on the first day of the Mobile World Congress 2015 (MWC 2015), which will kick off on 2 March, which means it will see the light of day after four days.
Sony is yet to reveal the release date of its upcoming flagship smartphone, the Xperia Z4 though it is very likely to be announced at the MWC 2015. The Japanese electronics giant is also expected to Xperia Z4 Ultra with bigger display.
Several reports have suggested that the Sony Xperia Z4 might come with features like 5.4-inch or 5.5-inch screen, Qualcomm Snapdragon 810 processor, Android 5.0 Lollipop, 20.7MP main camera and 4.8MP front snapper, 32GB internal memory and 4GB RAM, 3420 mAh battery, and Qi Wireless Charging. GSMArena claimed in its report that the device might sport a 5.2-inch with 1440 x 2560px Triluminos display, powered by Snapdragon 810 processor, run on Android 5.0 Lollipop, have a 20.7MP camera, and house a 3,400mAh battery.
However, Tech Radar reported that Sony would launch two variants - the Xperia Z4 Compact with a 4.7-inch screen and 720p to 1080p resolution, and the Ultra version with a 6.44-inch screen size – and both will have common features like IP68 water and dust proof certification, LTE Cat 9 connectivity, Snapdragon 810 processor, 32GB internal memory and 3GB RAM, and house 20.7MP camera.
According to a report by Xperiablog, Sony Xperia Z4 Tablet surfaced on the official Xperia Lounge application before being pulled out after a while and the screenshots of the device indicate 2K display.