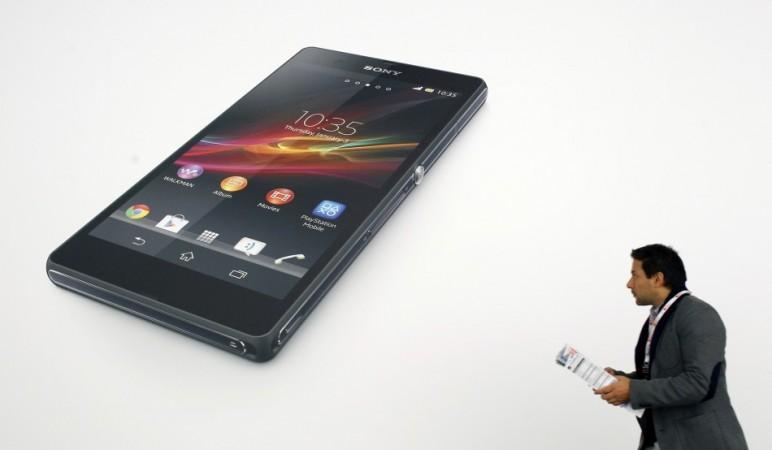 Sony Corp is still busy scouting for markets to sell its recently unveiled Xperia Z1. Now, rumour has it that the Japanese tech firm is prepping a smaller version of the smartphone which would be unveiled at the Consumer Electronics Show (CES) 2014.
Chinese forum Digi-Wo, which claims to have got hold of the rumoured Xperia Z1 variant, listed out the specifications along with a picture of the device. This time the Xperia Z1 mini was seen with its big sibling Xperia Z1 which was unveiled at the electronics trade show IFA 2013.
The smartphone is said to come with a 4.3-inch Triluminos 720p display, 2.3GHz quad-core Qualcomm Snapdragon 800 processor, 2GB of RAM and 8GB of built-in storage. The Z1 mini is also said to house a 20.7-megapixel camera like its bigger counterpart, 2400mAh battery and Android Jelly Bean 4.3 operating system.
Previous leaks have shown the front panel of the smartphone which looked different from the design of Sony's previous Xperia devices. Sony is yet to make a comment about the smaller version of Xperia Z1. According to reports, the device may see a launch in January 2014.
"Also, we couldn't help but raise our proverbial eyebrows at the claim that the Xperia Z1 mini will be carrying the same 20MP camera as its bigger counterpart. Finally, the top-end Snapdragon 800 is another unlikely feature, given that all smartphone minis thus far have opted for cheaper, lower-grade processors than their bigger brethren - something like a Snapdragon 600 or 400 seems likelier," noted GSM Arena.