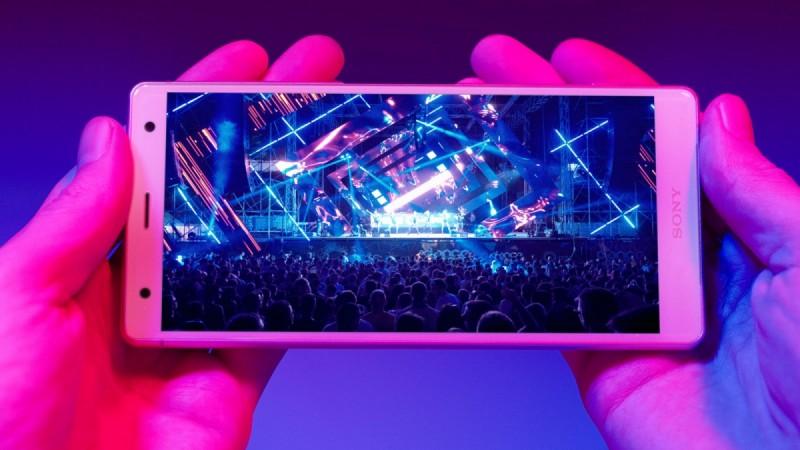 Sony Xperia smartphones aren't the first choice for many in the same league as Samsung Galaxies and iPhones, but the Japanese tech giant has been revamping its efforts of late. While the latest flagship smartphones from the company are a big step-up, the past is here to haunt the phone maker.
Sony's former flagships, Xperia XZ1 and Xperia XZ2, are suffering from a display related problem, but the company is downplaying its impact. There had been several reports last year about horizontal lines and white dots appearing on the Xperia XZ1 display when the screen is touched or rubbed with a finger, and it now appears the problem is plaguing the Xperia XZ2 range.
"It only happens on my device if I rub/press the screen lightly and it disappears after a short while but it is annoying and I'm worried it gets worse," one Xperia XZ1 user wrote on Sony's Xperia support forum.

Users are reporting the striped display problem on their Xperia XZ2 and Xperia XZ2 Compact, prompting users to report the issue on Sony Mobile forum and other online communities. Seeing the issue gaining traction, Sony released a statement which many will find rather disappointing.
"Sony Mobile is committed to providing the highest standard of product quality and customer service for all of our products. Due to the characteristic of the display, you may see stripe patterns as a result of electrostatic in some models. This is not a functional defect and usually the stripe patterns fade away as the electrostatic disappears," the company said, according to the Xperia Blog.
Citing the striped display issue as the "characteristic of the display" as a result of "electrostatic" is a subtle way of asking users to just deal with the problem. Even though the displays return to their normal state when the electrostatic disappears, it's an inconvenience nonetheless, especially when buyers had to pay the top dollar for a flagship such as Xperia XZ2 or even Xperia XZ1.
Sony's Xperia X and Xperia XZ Premium don't seem to be affected by the problem. Is your Sony Xperia smartphone affected by the same problem? Let us know in the comments below or on our social media pages.