Sony is conducting an exquisite smartphone launch event at The Taj Mahal Hotel in New Delhi on Tuesday, 26 May. The Japanese tech giant will soon unveil a new smartphone in front of nearly 50 media reporters and bloggers.
Sony India's Product Marketing Head Mukesh Srivatsava unveiled Xperia M4 Aqua and detailed the specifications of the new handset. From a great camera to being the first waterproof mid-range smartphone, Sony M4 Aqua is bound to take on the rivals in the similar category. Below are all the features M4 Aqua boasts of:
Multi-tasking
Sony highlighted the extensive, multi-tasking capabilities in its M4 Aqua. Users can have multiple apps open at the same time. It's easier to manage those apps with just one click to minimize, reopen or close them.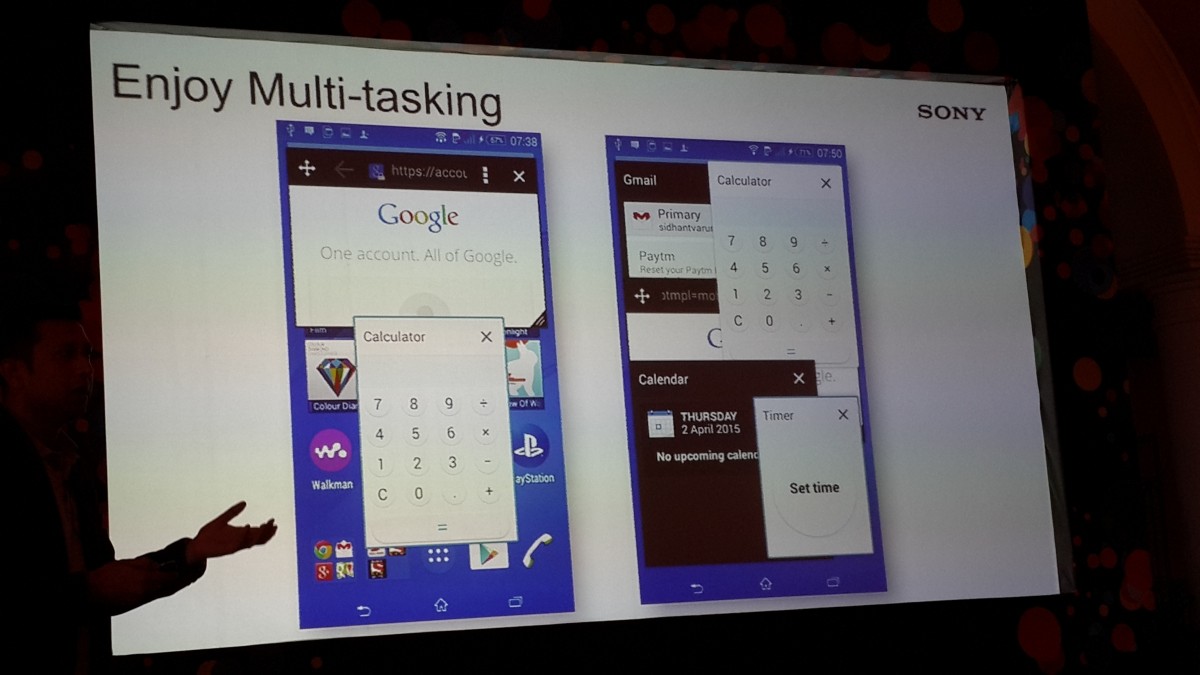 Low Light Images
Sony demonstrated the impressive low-light capability, while comparing M4 Aqua with a rival smartphone. Sony conducted a dark box demo where M4 Aqua captured a clear image without using a flash, while a competing handset failed to get anything on the shot.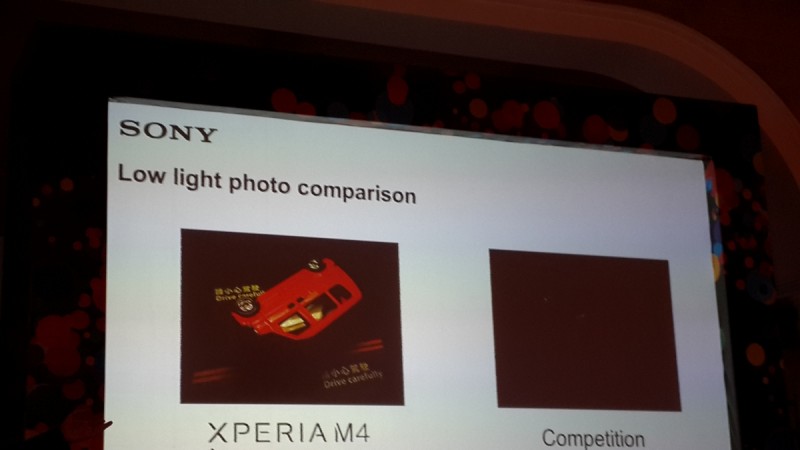 Camera
True to Sony's standard of impressive camera capabilities, M4 Aqua makes a debatable stand. Besides an incredible low-light image quality, Sony M4 Aqua features a 13MP primary Exmor RS sensor with f2.0 aperture. The front shooter is equipped with a wide-angle 5Mp sensor.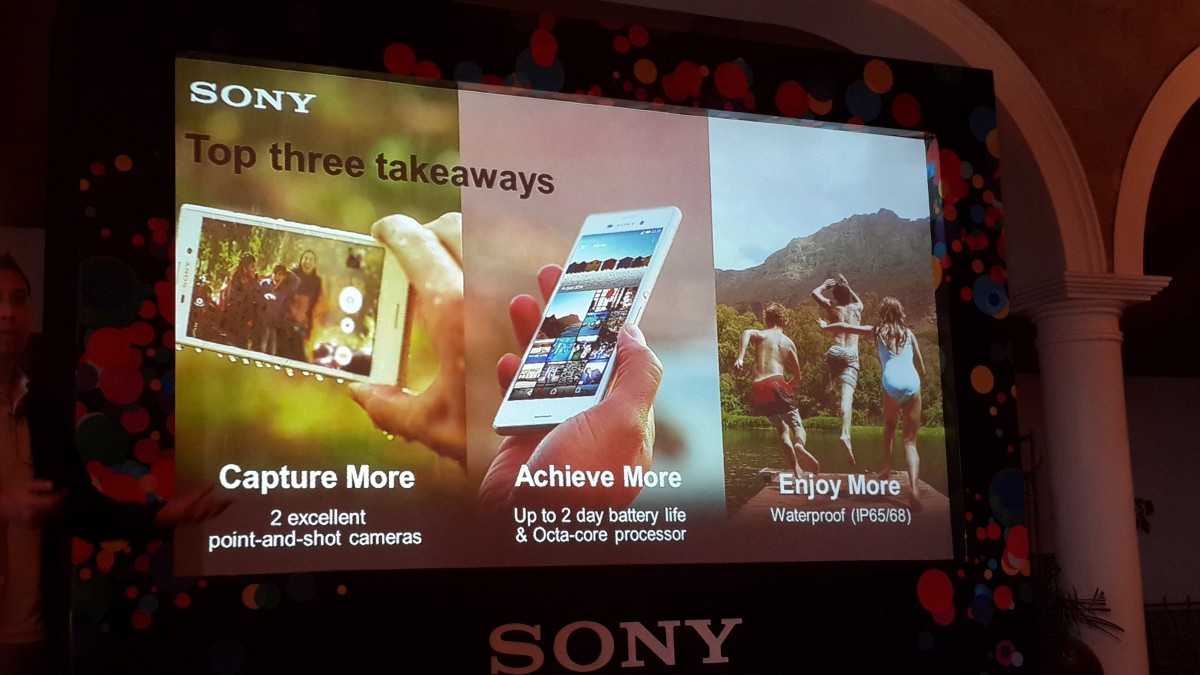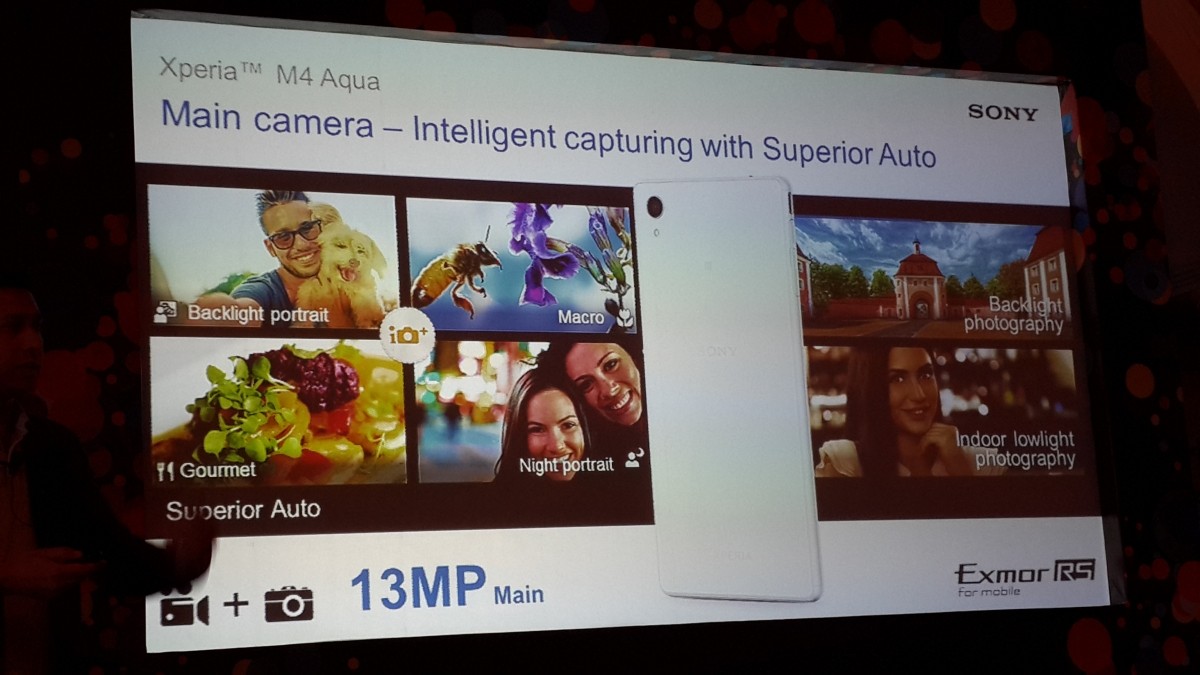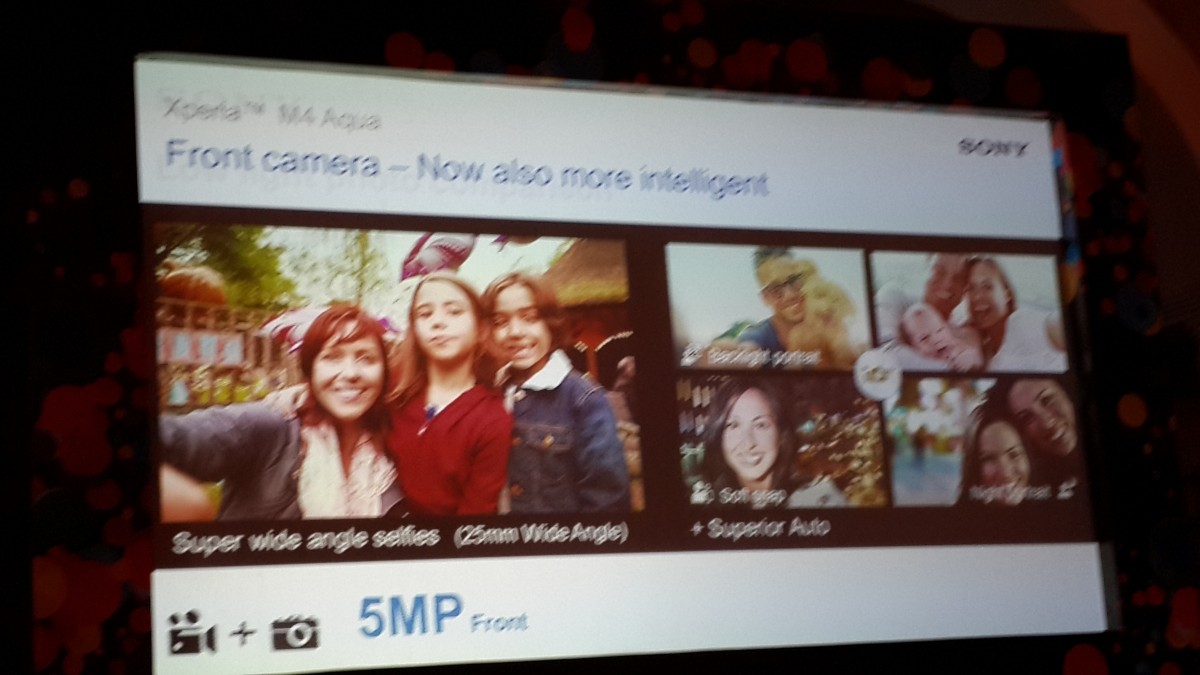 Water Proof
Sony claims M4 Aqua is the first mid-range smartphone with waterproof build. Srivatsava placed M4 Aqua in a bowl of water to demonstrate the resistance. Interestingly, the charging port was not covered, which did not affect the handset.
Key Specifications of Sony Xperia M4 Aqua
Sony Xperia M4 Aqua is powered by a 1.5GHz octa-core Snapdragon 615 processor coupled with 2GB RAM and 16GB expandable storage. The handset has a comfortable 5-inch display and 720p resolution. The battery equipped in M4 Aqua measures 2,400mAh and also features company's proprietary Stamina Mode 5.0 to extend life of the smartphone by some extra hours.
Price and availability
Sony launched its Xperia M4 Aqua at ₹24,990. The handset will be available across all retail channels in three colours: Black, White and Coral.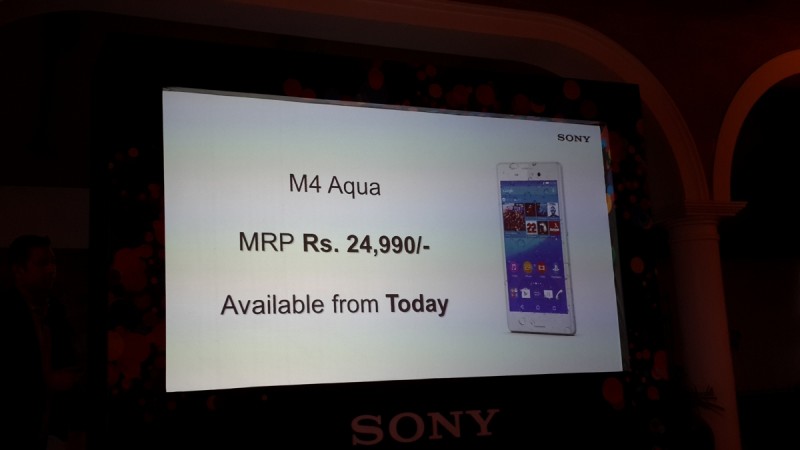 Sony Xperia C4 Launch
Sony did not stop at just one smartphone launch during today's event but also unveiled the successor to its Xperia C3 smartphone, the Xperia C4. The C4 is clearly an upgrade from its predecessor and also a higher-end phone compared to Xperia M4 Aqua. Here's a look at all the specs explained by Sony about its all-new C4 smartphone.
Sony once again spoke in depth about the handset's unique features and gave away the technical specifications as well. According to the company, Sony Xperia C4 boasts all features seen in the M4 Aqua, such as extensive multi-tasking, highly-capable camera and lasting battery with Stamina Mode 5.0.
The Xperia C4 is powered by a slightly improved 1.7GHz octa-core MT6752 processor and features a 5.5-inch Full HD display. The camera appears to be improved in the Xperia C4 as the rear side of the handset is equipped with a 13MP Exmor RS with flash and on the front side is a 5MP 25mm wide angle camera with LED flash.
The camera was the main highlight of the Xperia C4, which is packed with additional modes such as voice-guided selfie, Style portrait, AR Mask and more. In our demo we found different modes work exceptionally great with precise scanning capability of the subject.
Like the Xperia M4 Aqua, Xperia C4 also packs dual SIM slotsand 4G broadband. The battery in the Xperia C4 is also bigger, measuring 2,600mAh with Stamina Mode 5.0 to add extra life.
Sony did not announce the pricing of the Xperia C4 but promised to reveal the details in mid-June.