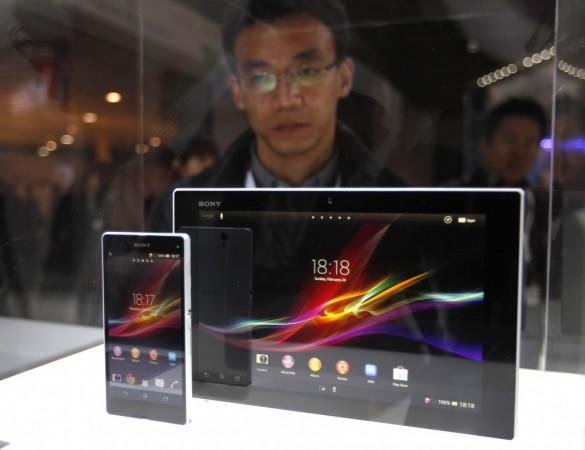 Following the success of its Xperia Z smartphone, Japanese electronics giant Sony is planning to expand its Xperia series with launch of similar high-end Xperia A and Xperia UL this summer.
According to Japanese website Smasoku.mobi, Sony will launch Xperia A and Xperia UL smartphones, code-named 'Dogo' and 'Gaga', this summer in Japanese markets first.
The website also revealed the leaked specs of 'Dogo' AKA Xperia A. It will sport a 4.6-inch HD display and is expected to run on Android v4.2.1 OS Jelly Bean powered by Qualcomm based Snapdragon 600 series processor with 2GB RAM and 32GB storage capacity.
Sony's second smartphone in the pipeline, Xperia UL, might get more attention in the coming days thanks to its codename 'Gaga'. It is reported to sport a bigger 5.0-inch full HD display and run on Android v4.2.1 OS Jelly Bean with Qualcomm Snapdragon 600 series processor with 2GB RAM and 32GB storage capacity.
Smasoku.mobi also reported another Sony smartphone code-named 'Togari' is expected to sport a 6.4-inch full HD display. The website claimed that the smartphone is being showcased to Japanese carriers with chances of being released in a few months from now.
Few days ago, there were at least two separate rumours about least three high-end smartphones - cyber-shot camera phone, Walkman music centric phone and a smaller high-end smart phone. The second rumour suggested that Sony has plans to bring in an affordable 5-inch smartphone with Mediatek quad-core processor.
If the speculated smartphones do become a reality, Sony would have more than six high-end smartphones this year and may very well pose a stiff challenge to rival smartphone leader Samsung which is also known to release smartphones in several sizes and price ranges.
Currently, Sony's Xperia Z has received wide-spread appreciation for its sleek and its fancy 13-megapixel camera with the company's flagship digital camera technology, Exmor RS image sensor, for HDR (High Dynamic Range) video capture.
According to recent Indian market watch dog CMR (Cyber Media Research), Sony has emerged as the top three mobile brands in the emerging Indian market. Comparing January 2012 sales figure with that of December , Sony has recorded a stellar 331 percent jump in sales.
Breakdown of Leaked Specs of Xperia A & Xperia UL include:
Models

Xperia A (Dogo)

Xperia UL (Gaga)

Display

4.6-inch HD display

5.0-inch Full HD display

OS

Android 4.2.1 OS

(Jelly Bean)

Android 4.2.1 OS

(Jelly Bean)

Processor

Snapdragon 600 series

Snapdragon 600 Series

RAM

2GB

2GB

Storage capacity

32GB

32GB

Battery

2300 mAh

2300 mAh

Add-ons

IR(infrared) Blaster, water

and dust proof

exterior-case, mobile

wallet, NFC

IR Blaster ,water and

dust proof body, mobile

wallet, NFC