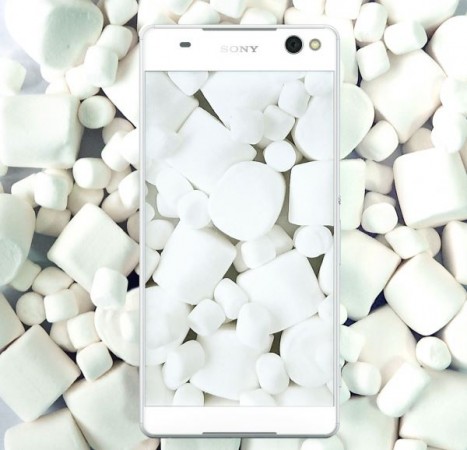 The long wait for Android Marshmallow update has finally ended for owners of the Xperia C4 series.
Sony announced the list of Android Marshmallow eligible devices way back in October 2015. It started rolling out the update to the flagship Xperia Z in March 2016 and to Xperia M series in later months. Now, the company has released the updates with build numbers '27.3.A.0.122' and '27.3.B.0.122' to mid-range Xperia C4 (E5303 & E5306) and C4 Dual (E5333 & E5343) models, respectively, Xperia Blog reported.
The company is expected to deploy the firmware to two more C4 series models — E5353 and E5363 — in coming days.
Android 6.0 Marshmallow comes with leaner and faster Chrome browser, more intuitive Now on Tap feature, new security feature verified boot system, support for more international dialects, new contextual assistance feature, Google photos and auto back-up from where all apps' user data (less than 25MB) will automatically be stored in Google Drive.
Also read: Google Android 6.0 Marshmallow: 7 key features you need to know
The key attribute of Marshmallow is the Doze power optimisation feature, which extends the battery life by up to close to three times, depending on the type of the hardware.
How to install OTA update on Android phone:
1. From the home screen, tap Settings
2. Scroll down to "System," and then tap About device.
3. Tap Download updates manually.
4. Tap OK.
5. Tap Start.
6. A restart message will appear, tap OK.
Since the OTA update is being carried out in phases, it will take a few weeks to reach all corners of the world.
Users can also install the update manually by going to Settings >> About Phone >> System update.