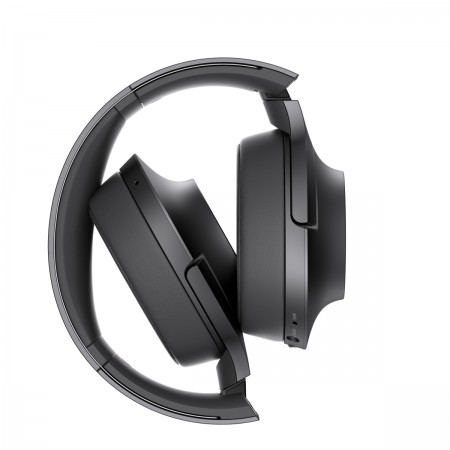 If you've always wanted a pair of headphones that would block out the world, then Sony might have the perfect pair for you. The tech giant has launched a new pair of wireless headphones, the MDR-100 ABN, that feature digital noise cancelling technology.
As it is expected of wireless headphones, the MDR-100 ABN connects to your smartphone via low-power Bluetooth 4.0 and can be paired with just one touch through NFC. Where it stands out is that it's also equipped with Sony's LDAC Bluetooth codec, which Sony claims is capable of transmitting HiRes Audio at 990kbps.
Sony expects to make the sound quality even better through digital noise cancellation technology, which filters out ambient noise. This technology is different from noise isolation, where the headphones' physical design creates a seal around the user's ear. In case of noise cancellation, a couple of microphones built into the ear cups listens for ambient noise and actively filter it out using a noise cancelling engine, according to Sony.
The battery is expected to last up to 20 hours if the headphones are used only to listen to music. It has a talk time of 18 hours and can last up to 200 hours on standby.
The headphones come with a 1.2 metre stereo cable, which helps them offer a frequency response that ranges between 5 Hz and 40,000 Hz. The response, however, drops to between 20Hz and 40,000Hz on wireless mode. Sony has also built in something they call "Beat Response Control," which "delivers a tight, deep bass response, making it perfect for predominantly low-end music styles."
While Sony's website shows the headphone available in five colour options, they will be selling the MDR-100ABN in India only in black. Also called the "h.ear on Wireless NC," the headphones carry a price tag of Rs. 21,990 and will be on sale in April 2016.