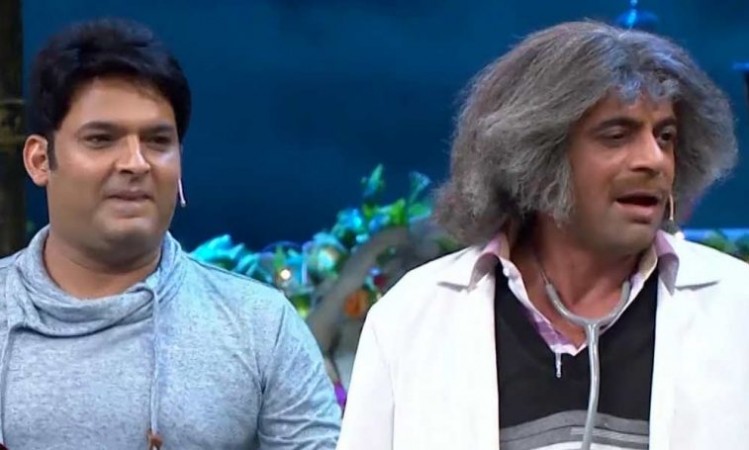 Kapil Sharma and Sunil Grover's fight has severely affected the TRP ratings of The Kapil Sharma Show. After the latter quit, the recent buzz is that the channel, Sony TV, is extremely disappointed with Kapil and might show him the door.
Sony is really trying hard to bring back Sunil to the show and it is even said that they might offer him a new show. The channel had plans to sign Kapil for a whopping Rs 107 crore for an entire year, but now the situation has changed.
A source told DNA: "They are terribly disappointed with how much bad press the entire Kapil Sharma episode has brought to the channel and the show. The ratings have dipped way more than what they thought it would and they are mostly not signing Kapil anymore. In fact, they might pull plugs on The Kapil Sharma Show once and for all."
It looks like Kapil's loss has become Sunil's gain. Kapil's recent episode without Sunil, Chandan Prabhakar and Ali Asgar was a flop. He has, in fact, cancelled the shooting as viewers didn't seem to enjoy the show. On the other hand, Sunil has been making appearances as Rinku bhabi and Dr Mashur Gulati on Sony's other shows and receiving a positive response.
"They are planning to invest in Sunil now for a different show altogether. Ever since the fight happened, even rival channel Colors (who have a long standing issue with Kapil) has approached Sunil for a show but he has not signed anything. Sony has rights to his characters - Rinku bhabi and Dr Mashur Gulati and also earns a chunk of money from his live shows where he performs in his avatars. And they are incredible characters in their own spaces already. So they might have a show with these characters," DNA quoted another insider as saying.
Considering Kapil's tantrums are making more news than his show, Sony might take a strong action against him soon, the insider revealed.
Watch Sunil Grover aka Rinku Bhabhi's hilarious song video: