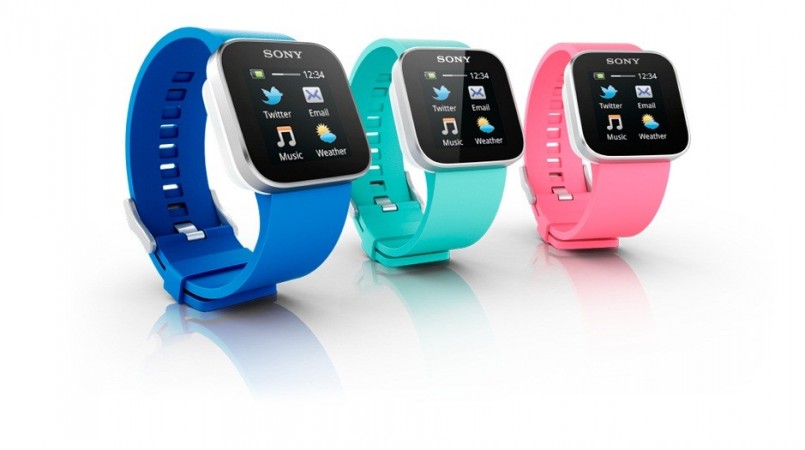 Smartwatch seems to be the next big thing in technology trend. Sony, which has entered the smartwatch market, has started sending out teasers for its next version of smartwatch that will be unveiled at the Mobile Asia Expo in Shanghai next week.
Sony had posted smartwatch related tweets on its official Sony Xperia Twitter account. The tweets by Sony indicate that they have something to show at the Mobile Asia Expo, which is scheduled to be held from June 26 to June 28 at Shanghai.
Sony tweeted that they launched the world's first smartwatch in 2007 and carried an info-graph claiming that 1 in 3 smartphone users desire to wear smartwatch. Both tweets came with the hashtags #itstime and #MAE13, which refers to Mobile Asia Expo 2013. It also tweeted about how wearables are in the company's DNA with an image of classics Walkman as an example. Another tweet simply said "Tick-tock, tick-tock, tick-tock" with an image of Sony Smartwatch.
Many key players such as Apple, Google and Samsung have been in news for developing smartwatch.
The Financial Times has reported that Google has filed patent application for the smartwatch two years ago. According to the patent papers, the device would feature a dual screen and would work on an interactive user interface.
In March, Samsung had also confirmed that the company is developing a smartwatch, which will perform many tasks of smartphones.
"We have been preparing the watch product for so long," Lee Young Hee, executive vice president of Samsung's mobile business told Bloomberg. "We are working very hard to get ready for it. We are preparing products for the future, and the watch is definitely one of them."
However, Young Hee had not mentioned any further features or price or release date of the device.
It is also rumoured that Apple is working on a device similar to smartwatch, which might be called 'iWatch'. If rumours are to be believed, the iWatch will run a full version of iOS (the same OS running iPhone) and is expected to be released this year.
Here are teaser tweets by Sony:
One in three smartphone users want smart wrist wear. #itstime #MAE13 pic.twitter.com/yOD0v7P2GJ

— Sony Xperia (@sonyxperia) June 21, 2013
We launched the world's first 'smart' watch in 2007 #itstime #MAE13 — Sony Xperia (@sonyxperia) June 20, 2013
Wearable tech is in our DNA. Remember WALKMAN, now…? #itstime #MAE13 pic.twitter.com/eqwlDsVmeC

— Sony Xperia (@sonyxperia) June 20, 2013
Tick-tock, tick-tock, tick-tock #itstime #MAE13 pic.twitter.com/FdHi4nBjNj — Sony Xperia (@sonyxperia) June 21, 2013