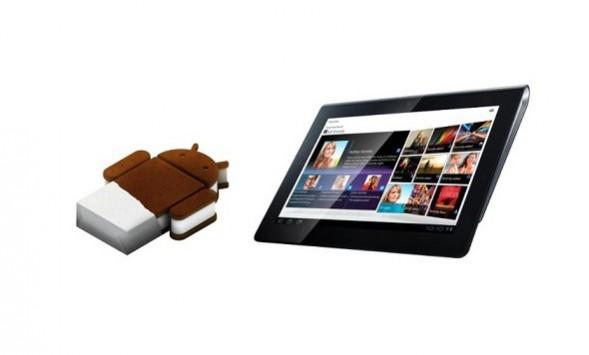 Japanese electronics major, Sony, has started to roll out latest Android 4.0.3, codenamed as Ice Cream Sandwich for its Tablet P and the Xperia Active.
Early this year, Sony said that its tablets - Tablet S and Tablet P, will be getting the latest Android operating system by April. Accordingly, Tablet S users were lucky enough get their OS updated to latest ICS timely with all new integrated features; however, it was delayed by a couple of weeks for Tablet P users.
Sony announced that the ICS was now available for Table P and Xperia active. Added to that, the new OS comes with numerous features and apps. It added that the new update combines the features of Ice Cream Sandwich (ICS) with unique new features and apps from Sony.
Android has become one of the most preferred choices of mobile phone users since its first launch on the Samsung Galaxy Nexus last October. The mobile experts perceive the Android platform as the future of mobile phones.
The Android 4.0.3 Ice Cream Sandwich update for Sony Tablet P has streamlined user interface with drag-and-drop folder creation, improved multi-tasking and browser. New Sony features, meanwhile, include direct access to SD card, "Small Apps" and enhanced photo viewing options.
Sony, however, said that the Tablet P update is only available in selected markets. The users would be notified about the latest update or they can even check the information manually. It will come as a free software update for Sony devices.
The latest OS for Tablet also packs the enhanced camera and photo solutions. Alongside the new Android enriched editing features, Sony has added a wider choice of slideshow templates to maximize your photo viewing enjoyment.
Camera can be launched directly from the lock screen simply by swiping the lock icon to the left. You will not miss valuable moment you want to capture
These are the few key features of the new ICS for Sony Tables P. Meanwhile, Sony will release ICS updates for Xperia Active in phased-manner. It has released a list 8-digit Sales Iteam (SI) number to inform users about the software, since there are minor differences in the software depending on product, country and operator.
To find out what SI number your phone has, please take off the back-cover and take out the battery. Under the battery you will find your SI number. [Click the link to check out SI numbers provided by Sony]