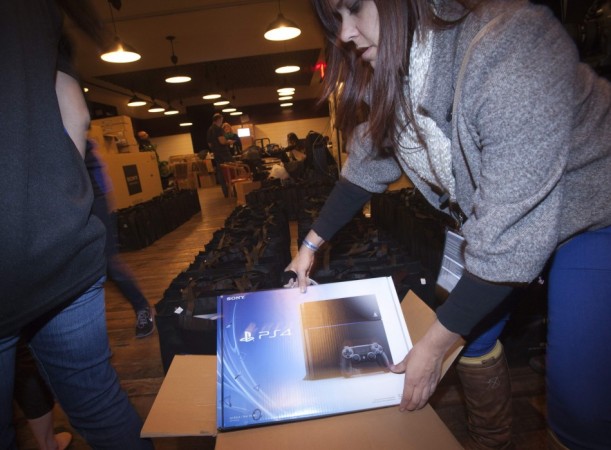 Sony has addressed its PlayStation 4 fans and said that the system failures and errors experienced by some them might have numerous reasons. The brand has also added that these error-laden consoles affect less than one percent of the total units made.
It was previously noted that soon after the launch of Sony PlayStation 4 next-gen gaming console, a number of users started reporting system problems such as blue light error and display errors.
As a reply, the Sony Computer Entertainment America (SCEA) spokesperson stated that there "isn't a singular problem" and would not affect a large number of systems. He also added that the number of broken systems is within the expected range for a product launch.
"There have been several issues reported, which leads us to believe there isn't a singular problem that could impact a broader percentage of PS4 units," Engadget quoted the spokesperson.
"We also understand that some units were reportedly damaged during shipping. The number of affected PS4 systems is less than 1%, which represents a very small percentage of total units shipped to date and is within the expected range for a new product introduction. We understand the frustration of consumers that have had a problem and are working with them and our retail partners to help troubleshoot issues and ensure affected units are exchanged."
Even though one percent might seem like a very small number when compared to the massive 1 million units sold on day one, it can affect a lot of users worldwide. It is yet to be seen how the firm manages to make up to the users who were given faulty consoles.
It has also been revealed that some of the Sony PlayStation 4 units were damaged while shipping, due to which the complaints regarding the automatic shutdown of the console have emerged, reported Bloomberg.
Amazon, a leading online retailer, is said to be working with Sony to address the issues.