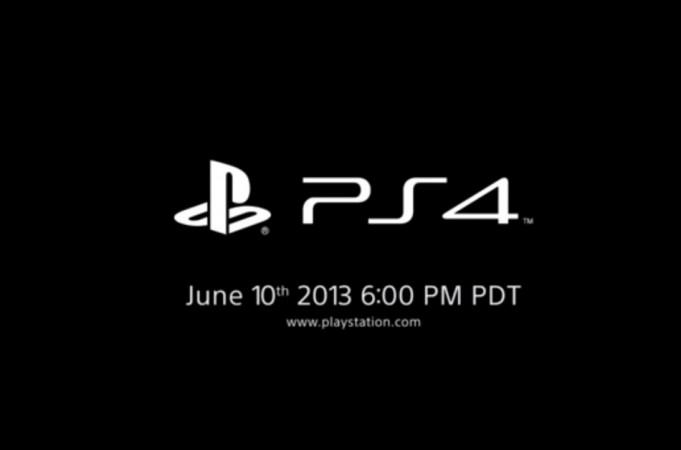 Even as speculations on the release date of Sony's much-awaited next-generation gaming console, PlayStation 4 (Sony PS4) is doing the rounds, the Japanese company has announced that it will reveal the look of the console on 10 June at E3.
Sony posted a video on YouTube along with an announcement: "Watch our world exclusive teaser video and make sure you are the first to see it at E3 June 10th 2013."
Interestingly, Microsoft has already announced a press conference on 10 June, and it is expected to be on the next-generation Xbox console, which people call Xbox 720. The gaming console is seen as the main competitor of Sony PS4.
Sony had earlier revealed some specifications of the new console at an event in February, followed by revelation of the 'mock-up' designs of the PlayStation 4 (Sony PS4) controller and eye at the Games Developers Conference (GDC) 2013 in San Francisco, California.
It was speculated that Sony PS4 would be released in May ahead of the E3 event in June but it didn't turn out true. Many websites maintain that the next-gen gaming console would be released at the E3, the world's premier trade show for computer and video games which will be held from 11-13 June at the Los Angeles Convention Center.
Here is Sony PS4 Teaser:
The latest we hear is that the gaming console is likely to be released during Thanksgiving in the US.
Newtechnology.co.in had earlier reported that Sony PS4 would be available in India in the first quarter of 2014 and would be priced around ₹25,000.
Sony PS4 Specifications:
CPU: single-chip custom processor, x86-64 AMD "Jaguar" 8 Cores
GPU: 18 "compute units" capable of cranking out 1.84 TFLOPS, AMD next generation Radeon based graphics engine
Memory: 8GB GDDR5 RAM capable of 176GB/sec of bandwidth
Connectivity: 802.11n WiFi, USB 3.0, Bluetooth 2.1, Auxillary ports, Analog AV, and digital optical outputs and HDMI
It is reported that Sony PS4 DualShock 4 controller has been remodeled and cloud gaming technology would be introduced. It is expected to be priced between $400 and $500 upon release.