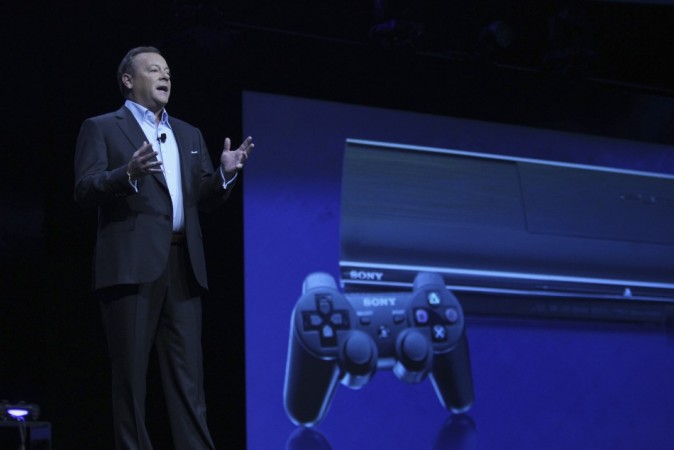 Even as game lovers around the world are eagerly waiting for Sony to announce the release date of its next generation gaming console - PlayStation 4 (Sony PS4) - a couple of retailers have claimed to know the date.
Two European retailers - Media Markt and Bol.com - have quoted Sony PS4 release date as 13 November, reported Official PlayStation Magazine. The retailers claimed that the aforementioned date is official.
However, it is not sure if the retailers, which have massive chain in Europe, have got the information from the company insiders or just putting up the date as part of its marketing strategy to create more hype ahead of the release.
It may be recalled that the Japanese electronics giant had revealed at E3 that the gaming console would be available in the US this holiday season without revealing the exact date, indicating that it could happen either in November or December.
Sony had earlier revealed the price and looks of PS4 at the E3, the world's premier trade show for computer and video games held in June.
The company has put the price of the gaming console at $399, which is $100 cheaper than Microsoft's Xbox One ($499), which is schedule for launch in November this year.
Meanwhile, Sony President of Worldwide Studios, Shuhei Yoshida, has cleared doubt if it will use a power brick by tweeting that power supply will be placed within the console.
"The power is inside, so no brick outside. Get all cozy with the PlayStation 4:" replied Yoshida to a query by one of his followers.
Sony PS4 Specifications:
CPU: single-chip custom processor, x86-64 AMD "Jaguar" 8 Cores
GPU: 18 "compute units" capable of cranking out 1.84 TFLOPS, AMD next generation Radeon based graphics engine
Memory: 8GB GDDR5 RAM capable of 176GB/sec of bandwidth
Connectivity: 802.11n WiFi, USB 3.0, Bluetooth 2.1, Auxillary ports, Analog AV, and digital optical outputs and HDMI