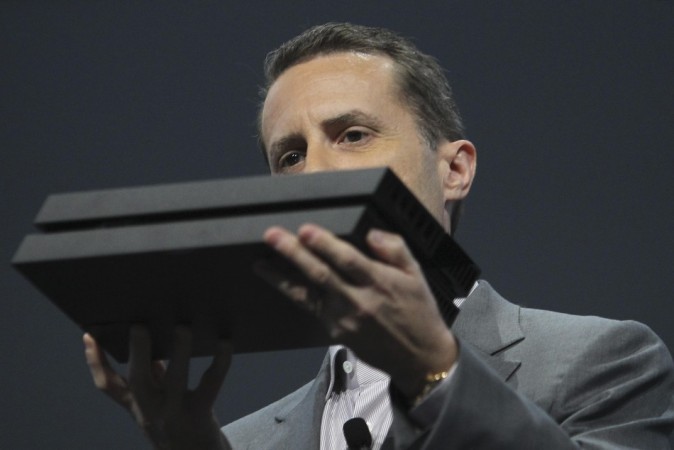 The hype around Sony's next-generation gaming console - PlayStation 4 (Sony PS4) - and its $399 price tag seem to have helped in its pre-order, as its launch edition has reportedly been sold out.
Online retailer, Amazon, which is taking orders for the gaming console, has already sold out Sony PS4 launch edition ($399), which will hit the market on the day of its launch, according to a report by Forbes. The online retailer is still taking orders but without guaranteeing when it will be shipped.
However, gamers can pre-order Sony's PS4 games - Watch Dogs, Battlefield 4, Killzone: Shadow Fall and Knack.
Video game analyst for Wedbush Securities, Michael Pachter expects Sony to sell 12 to 15 million PS4s in its first year, while its competitor Microsoft Xbox One is expected to sell 9 to 10 million units, according to Forbes.
The Japanese electronics giant announced at E3, the world's premier trade show for computer and video games, that its next-generation gaming console will be priced $399, which is $100 cheaper than Microsoft Xbox One ($499). The company will allow owners to trade their PS4 game discs, allowing gamers to buy cheaper pre-owned games, and players don't have to sign in online to play.
Sony has not revealed the price of PS4 in India but it would be between ₹20,000 and ₹30,000 if the announced price ($399) is anything to go by. It was earlier reported that the gaming console would be priced between $400 and $500 upon release and would be available in India in the first quarter of 2014 at around ₹25,000.
The Japanese electronics giant had earlier revealed some specifications of the console at an event in February, followed by revelation of the 'mock-up' designs of its controller and eye at the Games Developers Conference (GDC) 2013 in San Francisco, California.
The new gaming console is powered by single-chip custom processor and x86-64 AMD "Jaguar" 8 Cores. It features 18 "compute units" capable of cranking out 1.84 TFLOPS and AMD next generation Radeon based graphics engine. The console will also have a memory of 8GB GDDR5 RAM capable of 176GB/sec of bandwidth.