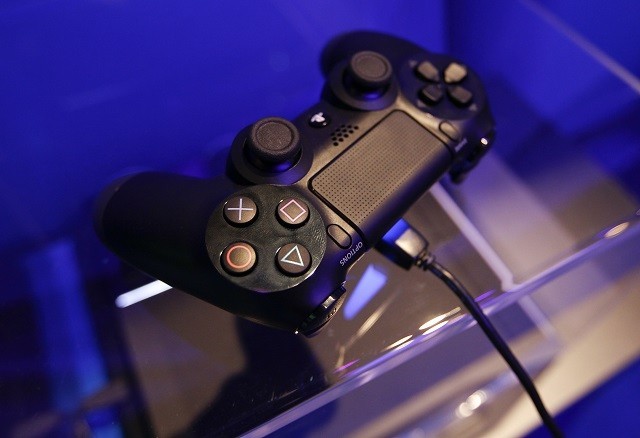 If you have been eagerly waiting for your monthly share of free games on PS4 and PS3 gaming consoles this July, here is some good news.
Starting next week, Sony will release six new games for its PlayStation Plus subscribers in Europe and North America.
New freebies in the July pack include games from different genres, including arcade, multi-player soccer game, multidirectional shooter video game and more.
The free games for PS Plus members available this month are playable across PS4, PS3 and PS Vita.
Out of the six titles, four can be played on Sony's best-selling PlayStation 4 console, 3 can be played on PS3 and PS Vita.
Find the list of all the free games available for PS Plus members starting July 7 below:
Rocket League (PS4)
Styx: Master of Shadows (PS4)
MouseCraft (PS4, PS3, PS Vita)
Entwined (PS4, PS3, PS Vita)
Rain (PS3)
Geometry Wars 3 (PS Vita)
"This month's lineup includes four games playable on PS4, starting with the multiplayer mayhem of Rocket League. Use insane stunts and teamwork to score points in this fast-paced arcade game that even features a wholesome little cameo from Sweet Tooth, our favorite demonic ice cream truck," Sony's Ryan Clements wrote on the company's PlayStation blog.
Members of PlayStations Plus are treated with free titles every month.
Last month, the Japanese tech company offered Metal Gear Solid: Ground Zeroes, Skulls of the Shogun: Bonafide Edition, Super Exploding Zoo, Futuridium EP Deluxe, Call of Juarez: Gunslinger and Cloudberry Kingdom.
The titles remain downloadable for free during the entire month for members of PlayStation Plus, which comes in monthly ($9.99) and annual subscription ($49.99).
Sony's free offerings are similar to what Microsoft does with its Xbox Live.
Last week, the Redmond-based software company announced two free games every month for its Xbox Live Gold members starting July.
For the first month, games offered for free are Assassin's Creed IV: Black Flag and So Many Me for Xbox One owners, and Gears of War 3 and Plants vs Zombies for Xbox 360.