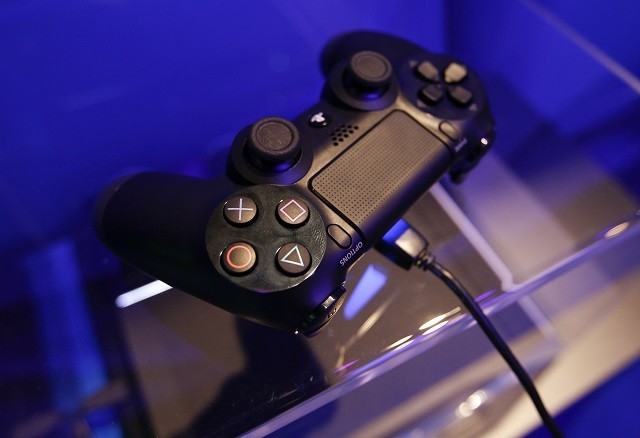 Sony had recently released its next-gen gaming console PlayStation 4 for gamers to stay engaged during the winter break.
However, the console has a few set of features, which are not genuinely hidden but the gamers are less likely to stumble upon them easily.
Following are some features which might revamp the gaming experience on PlayStation 4.
Make Any Headphones "Wireless"
If the user navigates through Settings > Audio Output Settings > Output to Headphones and change the "Chat Only" option to "All Audio", the PS4 console will output all the game-related audio through the 3.5mm jack on the user's controller Dualshock 4.
This will enable the user to listen to the game's audio through headphones from any distance, regardless whether the headphones are wireless or not, according to VG First.
PS Vita as an Extra Controller
In order to use PS Vita as an extra controller, the user needs to use remote play. For this, the user would have to configure remote plat, so that it can access the PS4.
The user can select the PS4 connection app on the Vita, then on PS4 and input the referred code in the PS Vita.
Once done, the user can connect via remote play which will make PS Vita act as an extra controller. The Dualshock 4 can be logged in from a different account and can act as the controller 2.
Let PS4 Download the Content and Charge the Controllers
To enable the above functions, the user can navigate through Settings > Power Saver Settings > Set Functions Available in Standby Mode.
Under this option the user will see three settings: Supply Power from USB Ports, Connect to the Internet and Enable Turning On of PS4 from Network.
Enable Turning On of PS4 from Network option would let the user initiate remote play without switching on the PS4 at that time. But the Connect to the Internet and Supply Power from USB ports options would enable the PS4 to send power to USB ports and connect to internet while it is turned off.
This will automatically update the games and will charge the controllers when plugged in.
Double Tap the PlayStation Button to Shift Back to the Previous Screen
When the user double taps the PS button when using the PS4s menu in a game, the console will take the user into the game instantly.
For instance, if a user is scrolling and checking out the trophies won for a game or need to unlock something, double tapping the PS button can take him or her back in the game. Again tapping the PS button twice would bring the user back to the trophy page.
The feature is not as clean as the snap feature in Microsoft Xbox One but it sure makes it easy and convenient for a user to operate.