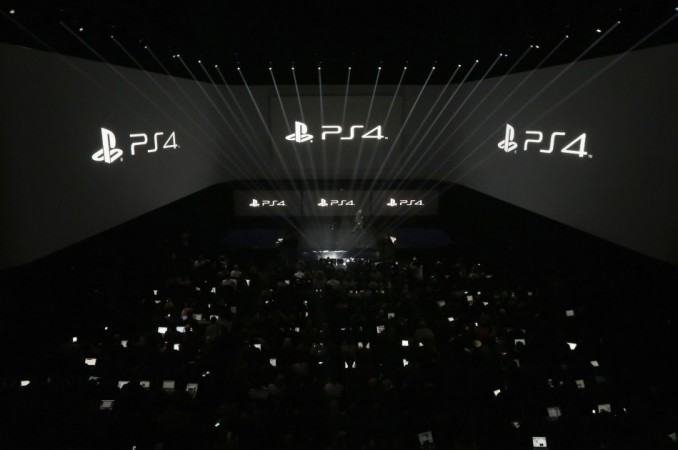 Sony has confirmed the features of its first PlayStation 4 system firmware update and said it will be released at the time of the launch. The version 1.50 system update will include some of the key features for the console which include Blu-ray/ DVD pack and more.
The update is around 300MB in size and will additionally enable online multiplayer, remote play, gameplay sharing, Play-as-you-download feature, party chat, second screen capabilities and more.
The features included in Sony's version 1.50 firmware update for PS4 are:
Remote Play
Gamers will now be able to play games on their PS Vita handheld consoles which are displayed on their TV screens. The games can be played over Wi-Fi connection using PS4 link. For this Sony will soon be releasing the PS Vita software version.
Second Screen
Gamers can use the PS4 link application for PS Vita along with the PlayStation app for iPhone, iPad, Android smartphones and tablets as a second screen for the titles. For instance, the in-game map of Battlefield 4 game can be shown on a separate mobile/tablet screen while playing on the television set.
Video and Screenshot Uploads
The PlayStation 4 console includes an "always on" video encoding system which enables gamers to easily upload the gameplay videos and screenshots online. The content can be shared by simply hitting the Share button on the Dualshock controller.
Live Broadcasting of Gameplay
PS4 gamers will be able to upload the gameplay videos real-time while playing for the global audience to view. The live upload will be done via Ustream and Twitch live internet services. The gameplay can be also seen via PS systems using the Ustream and Twitch. Gamers with camera can stream camera images and sounds recorded by the microphone.
Play as you download
To increase the gameplay time, PS4 will let users play the initial stages of a game, while the rest of the game downloads in the background.
Multi Log-in
A total of four users can log-in to the PS4 console simultaneously. Players can also use their own saved data to play and earn trophies in their own Sony Entertainment Network accounts even when playing multiplayer game together on a single system.
Party (Voice-Chat)
Gamers can use the mono headset bundled with the console to communicate to eight different users at a time and can use Party to chat between PS4 and PS Vita.
Background Music Player
The Music Unlimited, a cloud-based digital music service feature, lets the user to listen music in the background while enjoying the gameplay. Voice chatting with friends is also possible while listening to music.
Online Multiplayer
PlayStation Plus members can now play PS4 title online with other players over a voice chat or live stream broadcast.
Blu-ray disc and DVD Player
Besides gaming, users can also enjoy Blu-ray and DVD video content. Users would have to connect to internet for activating this feature, reports CVG.
However, Sony said that features such as suspend/resume mode and others will not be available in the update and will arrive later.