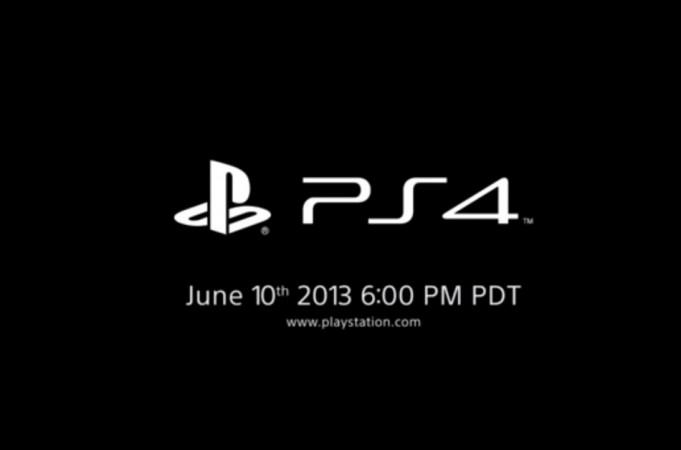 The much-awaited Sony pre-E3 press conference for its next-generation gaming console - PlayStation 4 (Sony PS4) - will begin at 07:30 AM IST (6 PM PDT/9 PM ET/2 AM BST) on Tuesday.
The Japanese electronics giant will stream the PS4 E3 press conference live online on playstation.com. The event will also be live streamed on E3 Insider website though only devices that run Flash will be able to access. GameTrailers will also live stream the event.
Sony is expected to reveal the future of the Vita and PlayStation 3 at the event besides information on its much-hyped gaming console PS4 like the release date and price tag.
The Japanese company had earlier hinted that it would reveal the look of the console at the E3, the world's premier trade show for computer and video games which will be held from 11-13 June at the Los Angeles Convention Center.
"Watch our world exclusive teaser video and make sure you are the first to see it at E3 June 10th 2013," Sony had posted along with a video on YouTube.
Sony is expected to reveal the final form of the gaming console besides other announcements at the event. It is reported that the gaming console would be launched during Thanksgiving or Christmas holidays this year but the Japanese giants are tight-lipped.
Sony CEO Kaz Hirai has revealed more about its next-generation gaming console without hinting the release date.
"The most important thing we need to make sure we do at least initially is that we all agree and understand that the PS4 is a great videogame console that appeals to video gamers. If we miss that part then I don't think we get the initial establishment of the console," Hirai told reporters at D: All Things Digital Conference.
"We take a look at this first and foremost as a game console. We don't want to end there. That's an area we will obviously reveal and talk about in the coming months," he added.
Sony had earlier revealed some specifications of the new console at an event in February, followed by revelation of the 'mock-up' designs of the PlayStation 4 (Sony PS4) controller and eye at the Games Developers Conference (GDC) 2013 in San Francisco, California.
The new gaming console is powered by single-chip custom processor and x86-64 AMD "Jaguar" 8 Cores. It features 18 "compute units" capable of cranking out 1.84 TFLOPS and AMD next generation Radeon based graphics engine. The console will also have a memory of 8GB GDDR5 RAM capable of 176GB/sec of bandwidth.
It is reported that Sony PS4 DualShock 4 controller has been remodeled and cloud gaming technology would be introduced. It is expected to be priced between $400 and $500 upon release. It is expected to be available in India in the first quarter of 2014 and would be priced around ₹25,000.