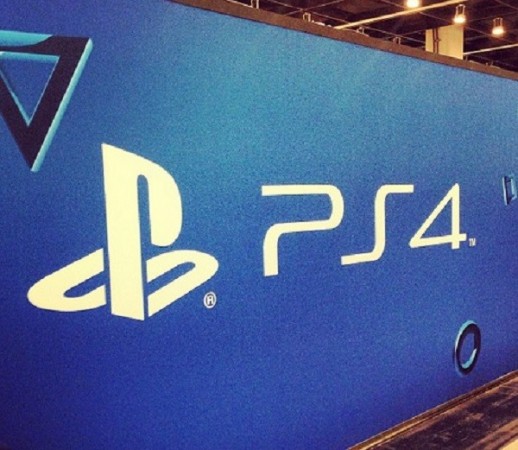 Sony has listed complete set of video games that are scheduled for release in 2014 for PlayStation 4. The list has been divided into six different categories – Out Now, Spring, Summer, Fall, Winter and TBA.
The video games are listed only for North America this year. The list was posted by PlayStation social media manager, Sid Shuman in a blog post.
The highlight of the list is that games like Octodad: Dadliest Catch, Watch_Dogs and Wolfenstein: The New Order have gotten into the Spring release list; and Destiny, The Elder Scrolls Online and The Evil Within are slated for Summer release. Fall release includes Dragon Age: Inquisition and 2K's Evolve. Ubisoft's newest announcement in Assassin's Creed franchise is schedules for Winter release. Warner Bros' latest Batman: Arkham Knight, DriveClub, Mad Max, The Order: 1886, Tom Clancy's The Division and WWE 2K15 get into the TBA category.
DriveClub was originally marked for release as a launch title for PlayStation 4 but it was delayed to early 2014. Scott Rhode, head of software product development at PlayStation later said that developers had gone back to drawing board to make sure that game works well before it is shipped.
PlayStation was released on 15 November, 2013 and has edged out the challenge from Microsoft's Xbox One. Sony sold 250,000 units in the first two days. It had sold 5.3 million units by 18 February 2014.
Below is the complete list of video game releases for PlayStation 4 in 2014:
Video Games Scheduled for Spring Release -
• 1001 Spikes
• Anomaly 2
• Bound by Flame
• CastleStorm: Definitive Edition
• Cel Damage HD
• Child of Light
• Daylight
• Divekick: Addition Edition
• Final Fantasy 14: A Realm Reborn
• Guacamelee! Super Turbo Championship Edition
• KickBeat: Special Edition
• King Oddball
• Lego The Hobbit
• Mercenary Kings
• MLB 14: The Show
• Octodad: Dadliest Catch
• Oddworld: New 'n' Tasty
• Pure Pool
• R.B.I. Baseball 14
• Ready to Run
• Secret Ponchos
• Sportsfriends
• Switch Galaxy Ultra
• The Amazing Spider-Man 2
• Strike Suit Zero
• The Swapper
• Titan Attacks
• Trials Fusion
• War Thunder
• Watch Dogs
• Wolfenstein: The New Order
Video Games Scheduled for Summer Release -
• CounterSpy
• Destiny
• Final Horizon
• GALAK-Z: The Dimensional
• Helldivers
• Murdered: Soul Suspect
• OlliOlli
• Pavilion
• PixelJunk Shooter Ultimate
• Sniper Elite 3
• The Elder Scrolls Online
• The Evil Within
• Race the Sun
• Transformers: Rise of the Dark Spark
• Velocity 2X
Video Games Scheduled for Fall Release -
• Alien: Isolation
• Dragon Age: Inquisition
• Evolve
• Hotline Miami 2: Wrong Number
• Rocketbirds 2: Evolution
• The Witness
Video Games on TBA 2014 list-
• Assault Android Cactus
• Aztez
• Backgammon Blitz
• Batman: Arkham Knight
• Blast 'Em Bunnies
• Cosmic Star Heroine
• Defense Grid 2
• Diablo 3: Ultimate Evil Edition
• DriveClub
• Dying Light
• EA Sports UFC
• Energy Hook
• forma.8
• Foul Play
• Hand of Fate
• Hohokum
• Home
• Hotline Miami
• Legend of Raven
• Lords of the Fallen
• Mad Max
• Middle-earth: Shadow of Mordor
• Minecraft
• N++
• NBA 2K15
• Nuclear Throne
• The Order: 1886
• Pier Solar and the Great Architects
• Planetside 2
• Putty Squad
• Road Not Taken
• Rogue Legacy
• Samurai Gunn
• Savant Ascent
• Shantae: Half-Genie Hero
• Sherlock Holmes: Crimes & Punishments
• Starbound
• Super Exploding Zoo
• The Binding of Isaac: Rebirth
• The Crew
• Tom Clancy's The Division
• Transistor
• Tropico 5
• Valiant Hearts: The Great War
• Volume Mike
• Worms Battlegrounds
• WWE 2K15