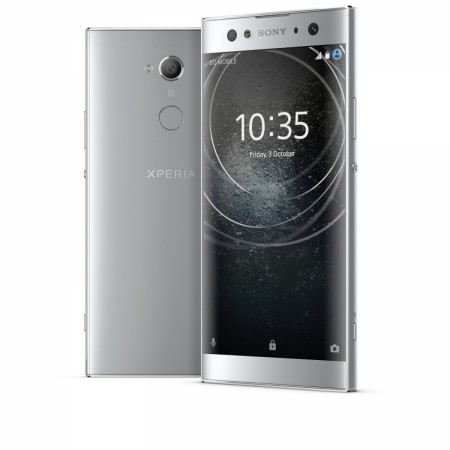 We all love taking selfies. That's the whole point of having high-resolution front cameras that are capable of doing incredible things like creating bokeh effect, beautifying images in real time and more. With the growing portfolio of selfie-centric phones, Sony has just launched three new Xperia smartphones at the international consumer electronics show (CES) 2018 in Las Vegas.
The rivalry is intense in the mid-range selfie smartphone race, but the Japanese tech giant aims to break into the competition with its Xperia XA2, XA2 Ultra and Xperia L2 smartphones. The pricing of the phones haven't been revealed, but the company said that the Xperia XA2 series will be available in February and the Xperia L2 will hit the stores later this month.
"Our super mid-range product strategy started out as an exciting new idea based on bringing bold technologies to this section of the market in the most accessible way possible. Xperia XA2 and XA2 Ultra are no different, with leading front camera technology first seen in our flagship XZ line. We're targeting 2018 as a breakthrough year, and look forward to showcasing further innovations across the entire Xperia portfolio over the coming months," Hideyuki Furumi, EVP of Sony's global sales & marketing, said in a statement.
Are these Sony phones cut out to be selfie leaders?
Sony Xperia XA2 Ultra seems to be the one to steal the show with its dual camera setup in the front. The handset features a 16MP OIS sensor and an 8MP 120-degree wide-angle sensor accompanied by a front flash to produce good selfies regardless of the lighting around you.
Sony Xperia XA2 and Xperia L2 are more alike on the selfie front. Both phones have the same 8MP 120-degree wide-angle lens, which is suitable for group selfies.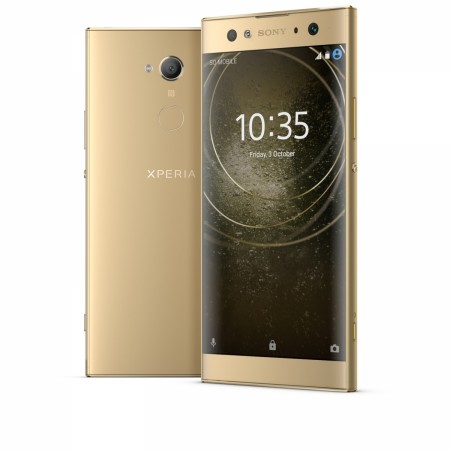 Moving on from selfies, the rear camera setup isn't disappointing at all. The Xperia L2 is the basic of the trio, featuring a 13MP sensor with f/2.0 aperture on the back. The Xperia XA2 and XA2 Ultra have 23MP snapper with a large 1/2.3" Exmor RS sensor, ISO 12800 sensitivity for low light and capability to shoot in 4K and 120fps in slow motion video.
Beyond camera
A good camera doesn't make a good smartphone. Sony Xperia XA2, XA2 Ultra and Xperia L2 have their own configurations to show their worth.
The Xperia XA2 and Xperia XA2 Ultra duo are powered by octa-core Snapdragon 630 processor and Android 8.0 Oreo. The 5.2-inch Xperia XA2 comes with 3GB RAM and 32GB storage onboard, while the 6-inch XA2 Ultra has 4GB RAM and 32GB/64GB storage options. Both screens are with Full HD resolution, which should be satisfying for most needs.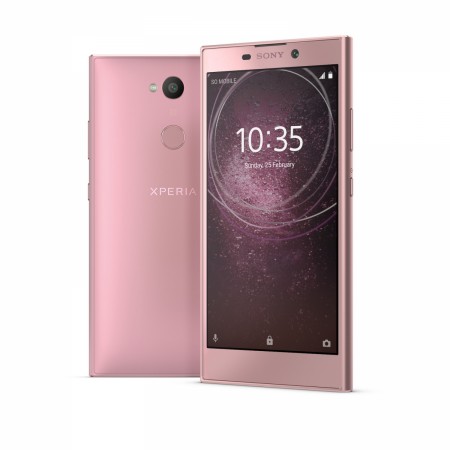 The Xperia L2 comes with a 5.5-inch screen with HD resolution, a 1.5GHz MediaTek quad-core processor, 3GB RAM and 32GB expandable storage. All phones have USB Type-C port for charging, "loop surface" design, rear-mounted fingerprint sensor, and 3.5mm headphone jack.
A 3,300mAh battery is used in the Xperia L2 and Xperia XA2, but the larger Xperia XA2 Ultra comes with a slightly bigger 3580mAh unit.
Finally, there are various colours in each models. Sony Xperia XA2 comes in silver, black, blue and pink, while the Xperia XA2 Ultra replaces to pink with gold and the Xperia L2 offers black, gold and pink hues.