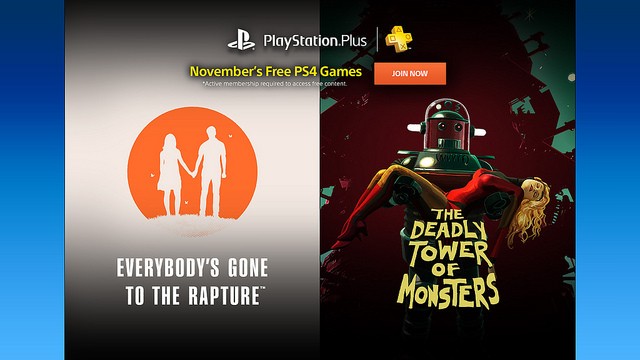 The free Sony PlayStation Plus games for the month of November are now live; these offer Sony PS4 owners everything to cheer about. Check out the list of free PlayStation games below, applicable to those with PlayStation Plus membership.
For Sony PlayStation 4
Everybody's Gone to the Rapture
The Deadly Tower of Monsters
Letter Quest Remastered
For Sony PlayStation 3
Costume Quest 2
Dirt 3
Pumped BMX+
For Sony PlayStation Vita
Letter Quest Remastered
Pumped BMX+
Sony PS4 prices cut in India recently
In a recent development that could be good news for gaming enthusiasts, Sony's newly announced PlayStation 4 Pro (PS4 Pro) and PlayStation 4 Slim (PS4 Slim) could very well be on their way to India. It is because Sony is now reported to be selling PlayStation 4 consoles at a discount ranging to as much as Rs 5000.
With this price-cut, Sony PlayStation loyalists should now be able to avail a 1TB edition of the PS4 for Rs 33,000, Rs 5,000 down from the earlier pricing of Rs 38,000. Also, the 500GB PS4 should now be available for Rs 28,000, in comparison to the Rs 33,000 original pricing of the console.