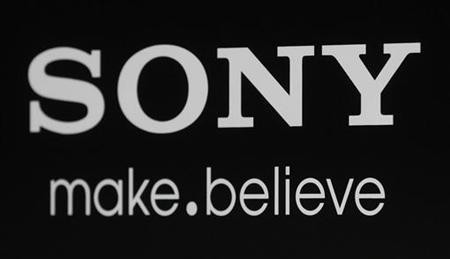 Sony is reportedly planning to launch a new line of flagship Xperia Z series smartphones next month.
Sony had been following a two flagship smartphones launch pattern for the past couple of years, but the marquee phone Xperia Z3+ (aka Z4) released early this year received lukewarm response from the public and tech critics, as it featured a moderate upgrade over its predecessor. Many believed Sony might ditch plans to unveil any new high-end phones in the second half of 2015, but recent reports from Italy suggests otherwise.
Sony Italy (via Twitter) has just confirmed that the company will hold pre-IFA (Internationale Funkausstellung Berlin) 2015 press briefing on 2 September and just hours after the announcement, snapshots of the long-rumoured Xperia Z5 and its smaller sibling Z5 Compact leaked online revealing key features.
In the image, we see two Sony smartphones, one with small display and the other phablet variant with Apple iPhone 5S in the middle. What's interesting is that both Sony devices' display show fingerprint scanner tutorial and also confirm the presence of fingerprint sensor to the right side of the phone's edge (in the centre), the very spot Sony used to place the trademark OmniBalance power button in all of its devices. [View the Xperia Z5 and Z5 Compact snapshot, HERE]
Twitter spy ViziLeaks, who posted the picture, claims that the devices are Sony made, but not sure whether the models are Xperia Z5 series or not. But going by the recent reports and also taking note of 2013 and 2014 Sony Xperia Z series launch patterns, they are most probably the Xperia Z5 series phones and one can expect the Japanese company to pull the wraps off the devices next month, most likely at the world renowned consumer electronics trade show IFA Berlin.
Read more: Samsung Galaxy Unpacked 2015 Event Date Officially Announced; Galaxy Note 5 Release Imminent
Moreover, Samsung and Microsoft, which were previously rumoured to take part in IFA 2015 to unveil Galaxy Note 5 and Lumia 950 series, respectively, are reportedly skipping the event; hence, Sony will not have to worry about its flagship smartphone getting overshadowed.
Read more: Microsoft to Skip IFA 2015, Host Lumia 950, 950 XL Launch Event in NYC
Sony Xperia Z5 is expected to boast 5.5-inch screen with finger-print sensor and house the new v2.1 Snapdragon 810 series Octa-core, 21.5mp camera with Sony's new proprietary IMX230 sensor and 8mp snapper on the front. On the other hand, Xperia Z5 Compact is said to feature same as its bigger sibling except the screen size.