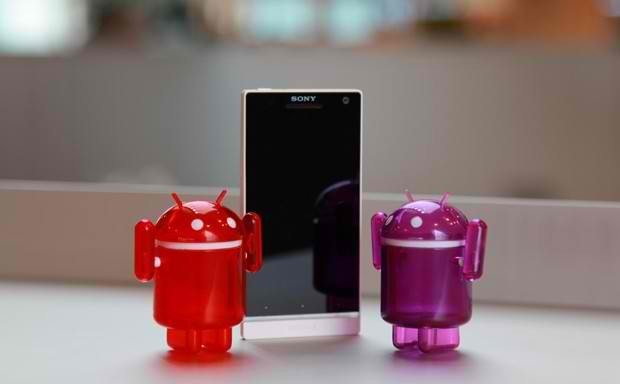 Soon after the official unveiling of Android KitKat OS last week, Sony had vowed to announce its rollout plans of the new OS update for its Xperia phones.
Staying true to its words, Sony has detailed the list of Xperia models slated for Android v4.4 KitKat as well as v4.3 Jelly Bean in its blog. The company would first push v4.3 update to Xperia Z, Xperia ZL, Xperia ZR, Xperia Tablet Z, Xperia SP, Xperia Z ultra and Xperia Z1 starting next month.
That's not all; Sony has also decided to skip the v4.2 update directly to v4.3 for three 2012 models - Xperia T, Xperia TX and Xperia V, in December. Since the OS rollout is carried out in phased manner, some regions may have to wait a little longer to receive the update.
Sony, though not defining any timeline, has confirmed that the new v4.4 KitKat firmware will be released to the company's select (five) marquee devices, which include Xperia Z, Xperia ZL, Xperia Tablet Z, Xperia Z Ultra and Xperia Z1. Sony has asked fans to follow its tweeter feed @SonyMobileNews for updates on firmware features and their release date details.
Key enhancements to be seen in Android v4.3 Jelly Bean:
Keyboard and input: The keypad is said get an improved algorithm for tap-typing, making text messaging less cumbersome. It is also said to enhance the gamepad.
Dial Pad: The enhanced auto-complete feature will predict more accurate phone number and names. Users can go to phone settings to enable or disable the option.
Location: This feature will detect hot-spots without turning on the Wi-Fi mode all the time.
Settings: A new tab is introduced to let users check which apps are disabled or not.
Language support: More dialects are enabled in the new Jelly Bean OS. It can support Hindi as well.
Network: Bluetooth Smart (Low Energy) support will make smartphones use less power while transferring data.
Daydream: This new feature will enable the user to browse through photos easily through accessible albums.
Restricted Access: Once updated with 4.3 Jelly Bean, users can create profiles for guest user with restricted access to apps and other content.
Key enhancements brought in to the v4.4 KitKat OS:
Improved Caller-ID: If a caller receives a call from an unknown number, the phone will look for matches on the internet with local listings via Google Maps.
Priority Contacts: The new OS empowers the phone to automatically prioritise the contact list for easy access, based on the frequency of contacts used.
Immersive display: To enhance the entertainment factor, the new OS comes with an immersive mode, wherein the status bar and navigation buttons disappear into the background while playing music, games and opening e-books. Users can just swipe the edge of the screen to bring back the utility buttons.
Enhanced Message grouping: Taking a leaf out of Apple's iMessage feature, Google has brought in some improvements to the new Hangouts app. Users can now find all their text SMSs and MMSs, audio and video call details in one place. He/she also can share location and send animated GIFs.
Emoji Characters: Initially, users had to install third party apps to include colorful characters in SMSs. With KitKat, the keypad comes with native Japanese Emoji emotion icons.
Voice Search: Google has brought in Google Now, a voice based search system which we saw on the recently released Moto X. Users can initiate phone calls with voice command 'Ok Google' and then can initiate web search, play music tracks and even call people without having to touch the screen.
NFC and Wireless Printing: Google's new OS comes with improved Quickoffice app where people can create and store word documents online as well as print files wirelessly on NFC-enabled HP printers.
Bluetooth MAP (Message Access Profile): This feature enables Android devices in cars with Bluetooth support to exchange messages.
Multi-tasking: With efficient memory management, users can multitask by opening several applications. One can listen to music while browssing online.
Performance: With low system requirements, the new KitKat OS is expected to bring performance enhancements and also boost battery life.