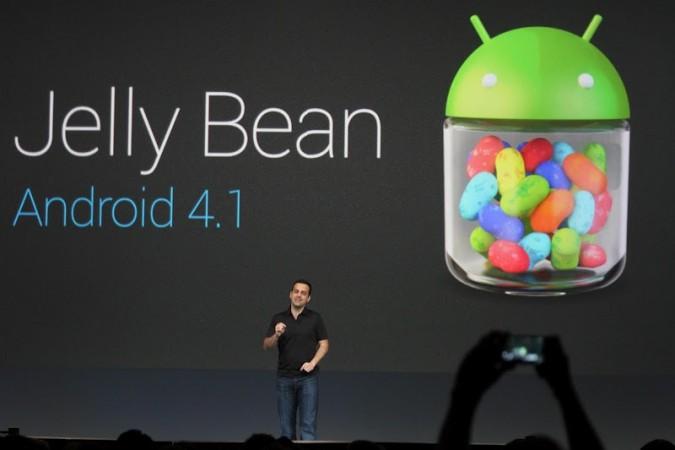 Electronic majors Sony and LG are reportedly considering a possible update to Google's latest Android Jelly Bean OS for their devices, falling in line with other technology firms such as Asus and HTC which already confirmed the update to some of their gadgets.
LG Canada earlier said on Twitter that "The Optimus Black will not be receiving the ICS upgrade." The LG Optimus 2X is also expected to ditched the update. However, TechRadar who contacted LG received confirmation that "there are chances of relevant phones in the range to get the Jelly Bean update by Q1 2013."
When it comes to Sony, John Cooper, Product Manager for Sony Mobile, divulged information that Sony Ericsson Xperia Arc S and Xperia Mini Pro will receive the update to Android 4.1.
Sony said in a blog that "a local spokesperson gave information out in error on our Android 4.1 Jelly Bean software development and roll out for 2011 Xperia smartphones."
The blog further stated "We are actively investigating Android OS upgrades for all devices, but in the meantime, our Ice Cream Sandwich roll-out for Xperia S and 2011 Xperia smartphones continues as planned."
The latest Android OS has several features which promise to help the device run smoothly, considering that the OS is based on Project Butter.
According to Android Developer website, the newest OS is the fastest and smoothest version of Android as of now. The OS has vsync timing across all drawing and animation that the Android framework handles, meaning that the frames don't go ahead or fall behind the 16 millisecond vsync "heartbeat".
The triple buffering feature ensures that scrolling to paging and animation won't face any resistance, thereby giving a smoother feel than previous OS versions. The Systrace tool for Jelly Bean lets users easily optimize the apps.
.