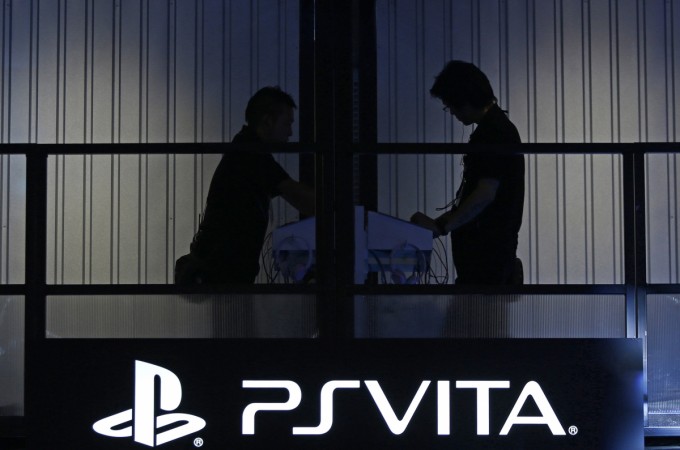 Sony has agreed to compensate buyers of PlayStation Vita in response to a complaint by the U.S. Federal Trade Commission over misleading ads two years ago. This means monetary refunds to the customers of Sony PlayStation Vita who purchased their handheld gaming console before June 1, 2012.
The refund agreement is part of a settlement with the FTC. The advertisements for the PS Vita falsely promoted the device as having "game changing" technological features during its U.S. launch in late 2011 and in early 2012. The device first went on sale in the U.S. in February for $250.
How To Get Your Refund?
For a refund, the customer should have purchased the device before June 1, 2012. Sony will be giving partial refunds in the form of cash or an in-store gift voucher. Sony will give $25 in cash, while the voucher credit will fetch consumers $50. Customers can use the voucher toward the purchase of select video games or services.
As per FTC's settlement agreement, Sony is required to notify its eligible consumers about the refund via email. Currently, the only way customers can contact Sony for the PS Vita credits is through its usual refund process, which works for accidental purchase, double charges and other PlayStation related issues. Since Sony will pro-actively contact eligible customers for a refund, instructions will likely be included.
How It All Began?
According to the FTC, Sony claimed that its pocket-sized portable gaming device was capable of allowing customers to play their PS3 games via "remote play" on the console using a Wi-Fi connection. Also, the tech giant said the "cross-platform" play will allow customers to start a game on a PS3, pause it and continue playing on the PS Vita. But the claims were clearly not as promised, FTC found
"As we enter the year's biggest shopping period, companies need to be reminded that if they make product promises to consumers -- as Sony did with the "game changing" features of its PS Vita -- they must deliver on those pledges," Jessica Rich, Director of the FTC's Bureau of Consumer Protection, said in a statement. "The FTC will not hesitate to act on behalf of consumers when companies or advertisers make false product claims."
Sony's Defense
In its defense, Sony said the holiday sales were too important for it to continue its fued with the FTC and agreed to settle the dispute as PS Vita serves as a companion to the successful PlayStation 4 console.
"Although we have a strong difference of opinion with the FTC as to the message that PS Vita purchasers took from that advertising, we decided to settle the FTCs inquiry in order to focus on the PlayStation 4s momentum into this holiday, where PlayStation Vita continues to play an important role," a spokesman for Sony Computer Entertainment in Tokyo told PC World via email.