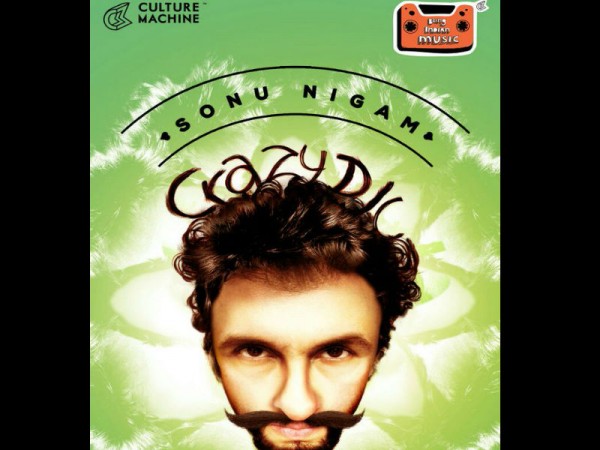 Sonu Nigam's new video song "Crazy Dil" is out. It is a peppy number with party music but soft lyrics. Apart from Sonu himself, the song video also features some other celebrities like Kailash Kher, Farah Khan, Rajkumar Hirani and Sunil Grover.
Created by "Being Indian Music," "Crazy Dil" video shows Sonu dancing, while a couple of girls keep surrounding him. However, the song is not up to mark to match up with Sonu's earlier hit tracks and the video also looks confusing and absurd at the same time.
The singer is seen mingling with some hot girls and after every one sequence, one of the girls would appear with a new jacket for Sonu. Also, it absurdly brings in some zombies in one part of the video.
Kailash and Farah are seen shaking legs with Sonu, but the song does not appear to be really foot-tapping. The video concludes with Rajkumar Hirani candidly telling Sonu that the video is okay with bright sets and girls dancing around, but lacks in soul. He also suggests Sonu to add his childlike behaviour in the video and then Sonu's real-life son Nevaan Nigam makes a cute appearance on the screen.
A few days back, Sonu participated in an act designed by "Being Indian" for which the singer disguised himself into an old beggar and sat in one corner of a street in Mumbai. The versatile single then started singing some of his popular songs and the public were amused by his voice, ignorant of the fact that he was Sonu. The video had gone viral. Check out Sonu's latest music video "Crazy Dil" below: