RATING: 3
MOVIE: Sonu Ke Titu Ki Sweety
CAST: Kartik Aaryan, Nushrat Bharucha, Sunny Singh
DIRECTOR: Luv Ranjan
GENRE: Romantic Comedy
What will you do when your best friend, who knows that the girl you love dearly is secretly a wicked one, tells you to choose either him or her?
Sonu Ke Titu Ki Sweety revolves around two brothers from different mothers — Sonu and Titu — and an innocent-looking girl named Sweety who snares one of them for selfish motives.
After the much-loved Pyaar Ka Punchnama, director Luv Ranjan has come up with yet another romantic comedy. Unlike the first one, Sonu Ke Titu Ki Sweety is not about "men are from Mars and women are from Venus", but about a battle between friendship and love, of course with a good dose of laughter.
STORYLINE
Sonu (Kartik Aaryan) and Titu (Sunny Singh) are best buddies from their preschool days. The former is an extremely protective friend, who comes to the rescue every time his rich but naive companion gets his heart broken.
A marriage proposal from Sweety (Nushrat Bharucha) comes to Titu, and he immediately agrees to tie the knot as he is fed up of his breakups. This comes as a shocker for Sonu, who feels "one should have sex to get over breakups and not get married."
However, Sonu and his family are way too impressed by Sweety's niceness, and the wedding preparations begin. But Sonu is still not convinced as he feels the girl is too nice to be real.
After a lot of drama, Sonu too starts believing that Sweety is actually a good girl, but the real twist comes when she herself tells Sonu she is playing a game, and challenges him to stop the wedding.
Whether Sonu succeeds in saving his dearest friend from the wicked lady forms the crux of the story.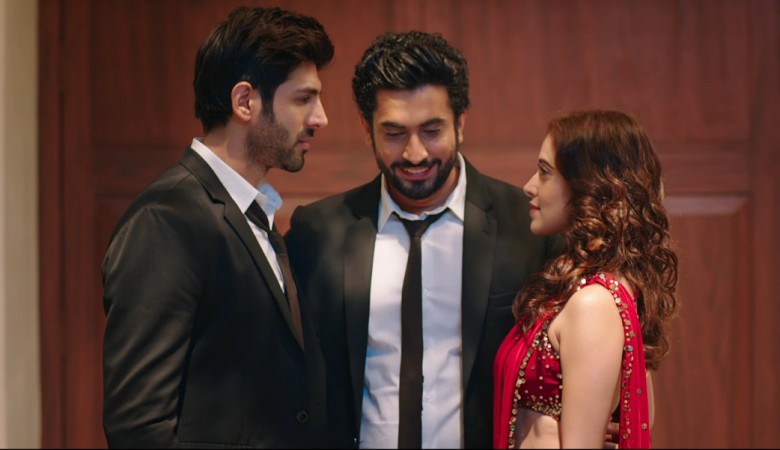 PERFORMANCES
Kartik certainly steals the show in this entertainer. After shining in Pyaar Ka Punchnama, his performance in Sonu Ke Titu Ki Sweety is no less. He also delivers some emotional scenes with precision.
On the other side, Nushrat plays both the characters of a sweet, caring lover, and a mischievous woman convincingly. She does a lot of talking through her evil expressions.
Sunny is also good as a simple good-hearted man. But it is Alok Nath's character that stands out. His not-so-sanskari avatar will certainly amuse viewers.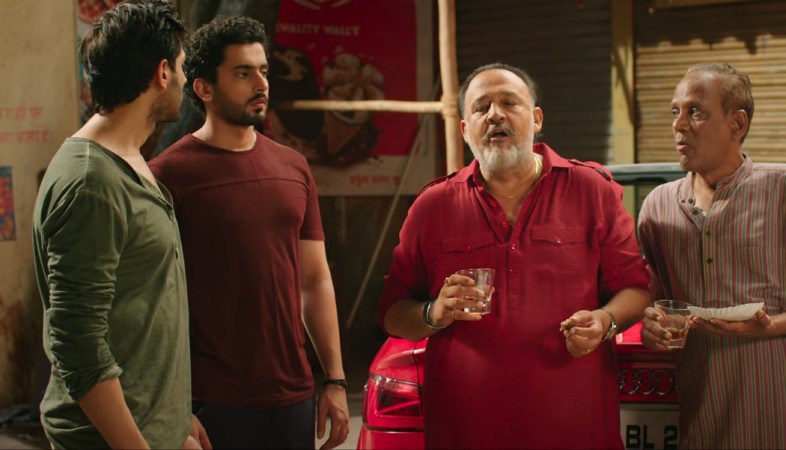 POSITIVES
Sonu Ke Titu Ki Sweety has a lot of fun-filled moments, and the director is smart enough to not let the storyline become monotonous at any point. The punchlines are not humorous enough to make you go ROFL, but are good enough to tickle your funny bone. The songs of the film are also refreshing, and are well placed.
NEGATIVES
The climax of the movie is a little absurd, and makes you wonder why did the director miss some basic logic? Another thing that many may not like is the fact that the director yet again shows women in bad light.
VERDICT
All in all, Sonu Ke Titu Ki Sweety is a good entertainer and will be liked by the young audience. Although it is not up to the level of Pyaar Ka Punchnama, the film has a fine dose of humor, romance, and music, and an enjoyable plot.