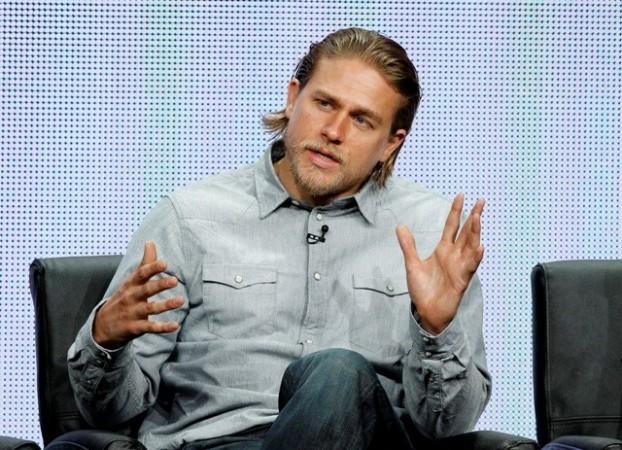 Charlie Hunnam is reportedly thrilled to play the role of King Arthur in Guy Ritchie's new movie. The "Sons of Anarchy" actor recently revealed his passion for Ritchie's films and said that he is "honoured" to play the iconic character onscreen.
"I've been watching Guy's movies since he first came on the scene, and I think you could say that the King Arthur story is why I got into acting in the first place. I fell in love with the story and would watch any of the movies about that story that played when I was a kid," said the actor to Men's Journal magazine.
The actor also revealed that he has been learning to use a sword. He is reportedly training hard to get the traditional art of fighting right.
"We're getting right into it. Luckily I already have a little experience with sword training for Pacific Rim, we had some intense stick fighting scenes that I had to prepare in that one," he revealed.
Ritchie's film is titled "Knights of the Roundtable: King Arthur". It will be based on the classic Sir Lancelot 's story. The film is slated to release on 22 July, 2016. Joby Harold has written the screenplay of the film and it also stars Astrid Bergès-Frisbey in the role of Guinevere.
It has also been reported that Eric Bana has been roped in to play Hunnam's father in the film, according to Variety. The name of Bana's character will be Uther Pendragon. Jude Law is rumoured to play the main antagonist in the film.
Meanwhile, Hunnam will also be seen playing Dr Alan McMichael in the film "Crimson Peak". The film is a supernatural fantasy horror film and has been directed by Guillermo del Toro. It is scheduled to be released on 16 October, 2015.