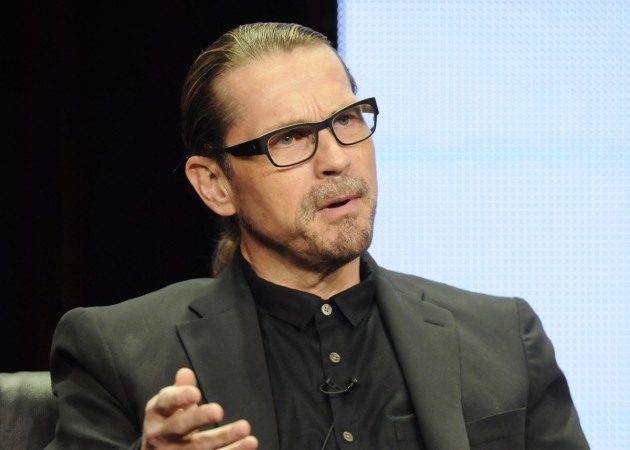 "Mayans MC," the long-rumoured "Sons of Anarchy" spin-off, is currently in the works at FX Networks. The new show is being co-created by Kurt Sutter and Elgin James and it will also be a dark family drama like its original. According to the network, the visceral family drama will take a new look at the most American of icons, the one percent outlaw, but this time through a Latino lens.
"Mayans MC spinoff just got one step closer. I'm very excited about this story. Dark and beautiful. #MayansMC," Sutter said in a tweet, adding that he appreciates all the support for the project.
Talking about roping in James for the project, Sutter explained that he wanted to find a strong, unique Latino voice. "Because I didn't think a white guy from Jersey should be writing about Latin culture and traditions. Elgin is that voice," the showrunner said, according to The Hollywood Reporter.
At present, there are no details on the casting or the premiere date for "Mayans MC."
Mayans MC were a recurring biker gang in "Sons of Anarchy," which ran for seven successful seasons on FX and ended in 2014. Marcus Alvarez, the character essayed by Emilio Rivera, was the president of the Oakland chapter of Mayans MC and he was the main antagonist in the first two seasons of the "Sons of Anarchy."
"Sons of Anarchy" was one of Sutter's most popular shows for FX and the finale was one of the most watched seasons for FX. "Sons of Anarchy, set a ratings record as the most-watched season of any series in FX's 20-year history," the network said in a statement shortly after the finale aired in 2014, according to Screenrant. "With Live+3 data, the seventh and final season of SOA delivered an average of 7.54 million Total Viewers and 5.0 million Adults 18-49."