FX has released a new teaser trailer for Sons of Anarchy spin-off Mayans MC. The first look featured a glimpse of Jackson "Jax" Teller's grave and offered a tribute to the fan-favourite character.
Sons of Anarchy aired from 2008 to 2014 on cable network FX. The show centred the lives of an outlaw motorcycle club operating in a fictional town in California's Central Valley. The show featured Charlie Hunnam as Jackson "Jax" Teller who serves as the president of the motorcycle club. As the story progressed, Jax started to question himself about the integrity, loyalty and the future of the Brotherhood.
The recently released trailer opened up with a lingering shot showing Jax's grave. The wooden cross is decorated with skulls, necklaces, religious paraphernalia, flowers — along with a handwritten sign on the cross on which the word, "JAX" has been scrawled. The shot pans out and we see the bikers paying their respect at Jax's grave before heading out into the sunset.
The 30-second teaser trailer was posted by FX and captioned: "Pay your respects. Ride with Mayans MC Sept 4 on FX."
Check out the short teaser trailer:
Sons of Anarchy constantly dealt with vigilantism, racial discrimination, and government corruption. Fans have even suggested the motorcycle club might have served an analogy for human transformation. When it was announced back in August 2015 that FX has ordered to make a Sons of Anarchy spin-off, fans speculated about the plot details of the show.
Mayans MC's official synopsis reads as, "Mayans MC is set in the aftermath of Jax Teller's (Charlie Hunnam) death at the end of Son of Anarchy seven-season run in 2014 and will focus on the struggles of Ezekiel"EZ" Reyes (JD Pardo), a prospect in the Mayan MC charter on the California/Mexico border. EZ is the gifted son of a proud Latino family, whose American dream was snuffed out by cartel violence. Now, his need for vengeance drives him toward a life he never intended and can never escape."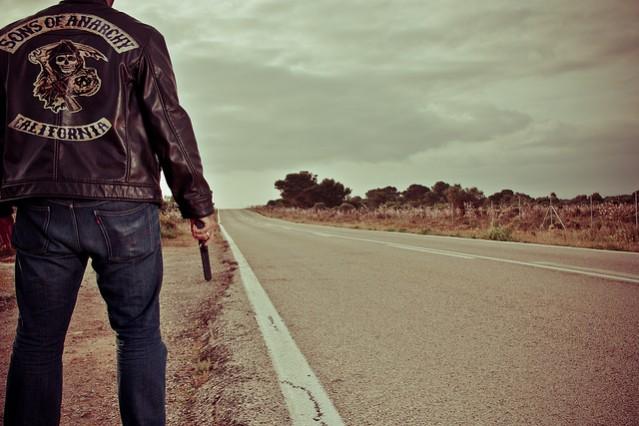 The long-awaited spin-off was intended to focus on the characters of Sons of Anarchy. However, it was later revealed that the production was delayed because of changes in scripts with a number of role recast.
Mayans MC is created by Kurt Sutter and Elgin James. The upcoming series will feature JD Pardo, Edward James Olmos, Jacqueline Obradors, Antonio Jaramillo, and others in the pivotal roles. Mayans MC will premiere on FX on September 4.