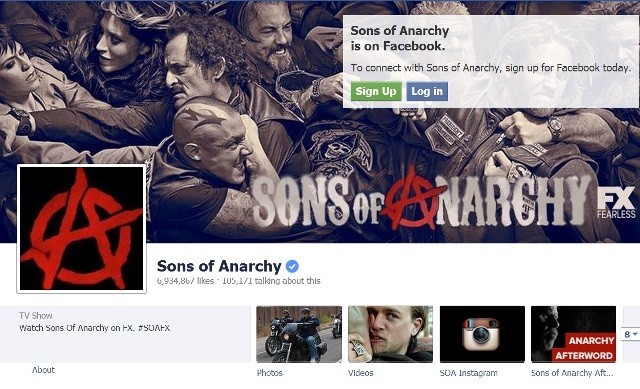 "Sons of Anarchy" season 7 will not see the return of Dr. Tara Knowles, a character played by actress Maggie Siff. Tara was killed off in season 6's finale "A Mother's Work".
Siff recently suggested that considering she is out of the series, she would prefer to watch the FX's popular biker show as a fan.
Siff is also not reading season 7's script so that she can watch the show when it goes on air. In her recent interview with Zap2It, the actress said that she couldn't imagine "Sons of Anarchy" having a happy ending.
"It's an interesting question. It's hard to imagine Sons of Anarchy' ending happily but I can imagine some kind of redemption for some people along the way, maybe," she said, when asked whether everyone in the city of Charming would have a happy end or not.
Siff's character Tara was brutally murdered on the show and though Siff does not have a social media presence, she said she can feel the love of her fans when she goes out in public.
"I encounter it in weird ways. You know, like when I go to the supermarket," she explained in the interview. "A woman walked up to me yesterday in the supermarket crying. I feel like there are certain women who were really, really moved and were like 'Oh my God, what happened?' and were genuinely shocked."
Meanwhile, "SOA" creator Kurt Sutter recently suggested in his interview with Entertainment Weekly that he would like to reduce deaths in season 7 as the fans have gotten emotionally attached to the main leads.
"It would be difficult if I got rid of characters like Tig and Juice and Chibs, especially with Opie gone. They feel like family to people," he explained. "You have to be very careful not to be arbitrary in terms of who lives and who dies."
Sutter also threw light on Charlie Hunnam's character Jackson Teller suggesting that there will be major shift in his behavioral pattern as he has lost people he loved the most.
"Meanwhile, I knew, ultimately, where I wanted to take Jax in [the] final season... I wanted to remove his 'True North,' because I feel like there needs to be this major psychic and emotional shift that has to happen," he said.
'What direction it will push him in we will see next season. But what happens to a guy like that now that he's lost both of the people he loves the most, who were able to be his moral compass, with Opie and now Tara. It really is Jax completely untethered and on his own in the final season," he concluded.
"SOA" is set to return for final season on FX in September.