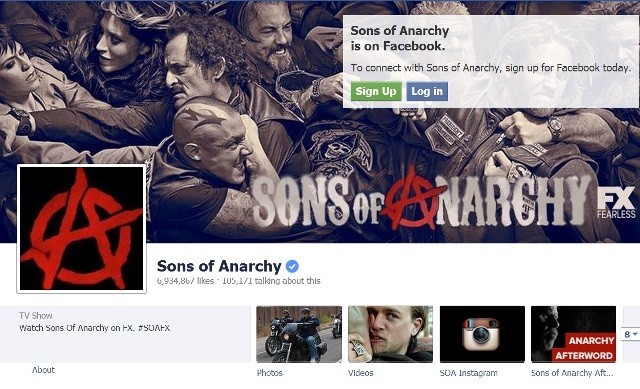 Popular biker drama series, "Sons of Anarchy" has reached its final leg with season 7. The recently aired episode titled "Poor Little Lambs" saw Gemma telling her son Jax Teller (Charlie Hunnam) that the Chinese had killed his wife Tara. This leads to a war between SAMCRO and Lin Triad. The episode also featured Courtney Love as guest star.
In the episode Gemma lied to Jax about Tara's killer, but the recent spoilers suggest that Jax will eventually get to know the truth that his mother Gemma is the actual killer. However, this may not propel him to kill her.
"Anyone else in the world, 100 percent guaranteed he's gonna murder them in slow and brutal fashion, but it's his mother, you know. It's gonna be complicated," Hunnam told Entertainment Weekly hinting that his character would not harm Gemma.
Moreover, it is also being understood that Jax might not come to know the whole truth. And with the knowledge of partial truth, there would be an emotional play to the whole situation.
"I think once he gets information, as much of it as he gets, we'll see it play out in a different emotional way," Hunnam further said about his reaction to his onscreen wife's death.
Furthermore, it has also been reported that Hunnam would go naked in the upcoming episodes of the show. Hunnam is no stranger to showing off his physique to the camera, but this time the audience is going to get a glimpse of more than just his sculpted body.
"Twice I have been completely naked on the set of 'Sons' in Season 7. I'm not going to tell you how that came about," Hunnam said, adding: "But you will definitely be seeing my ass again."
"Sons of Anarchy" will enter the finale on 9 December and a major character would be killed in episode 9 or 10, according to a revelation by creator Kurt Sutter.
Currently, "SOA" is riding high on the popularity charts and is proving to be a high gainer for FX. The cast of the biker drama includes Hunnam, Katey Sagal, Kim Coates, Theo Rossi, Mark Boone Junior, Ron Perlman and others.