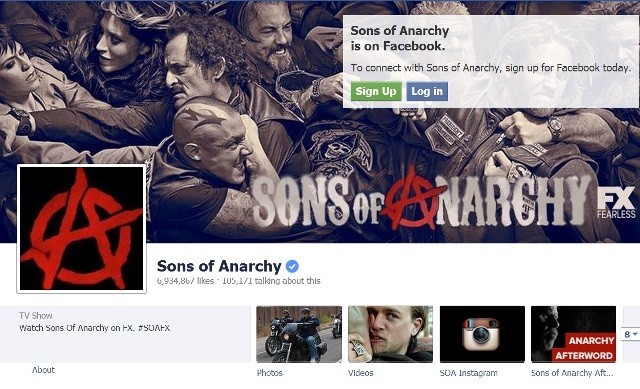 There have been lots of buzz on "Sons of Anarchy" as it has reached final season and curiosity is even more as viewers want to know how the season would end and how the story progresses post Tara's death.
Recent spoiler hinted that Tara's death would be the universal theme in the show and would be talked about in all the episodes of the last season. However, there would be no flashbacks in the show.
"I've never done flashbacks or dream sequences on this show. They tend to pull me out of the reality of a show like this. Although The Sopranos used them very effectively with Tony, it doesn't make sense for Jax to experience that. Gemma has this odd, remorse-[driven] dialogue with Tara throughout the season," show creator Kurt Sutter told TV Line.
"Gemma has this odd, remorse-[driven] dialogue with Tara throughout the season," he previews, as if she's sitting right there next to her," he added.
"SOA's" last season is set to open on 9 September. It has also been reported that the first episode of the season may have an enthralling scene which is bound to make few fans of the show extremely happy.
Meanwhile, Sutter and the producer of the show Paris Barclay recently spoke about the last season at the Comic Con 2014 in San Diego. Giving a hint of the last season, Barclay said that people would realise their sins and mistakes they had committed in the last six seasons.
"The theme is what Arthur Miller says is the theme for every drama, which is that the chickens come home to roost. All of the things that we've done, most of which have been bad, over seven seasons, eventually people have to pay for. And that happens on an individual level, with many of our characters, and it happens on a meta level for the show. We've gotten away with a lot of shit. I'm not just talking about shooting 12 Chinese people in a warehouse. We've gotten away with stuff that, in the real world, I don't think could go on as long as this. So, in the final season, people have to pay, and they will," said Barclay according to Collider.
"SOA" season 7 is speculated to open with Charlie Hunnam's character Jax Teller in the jail. His persona is going to change in the last season due to the loss of his wife.