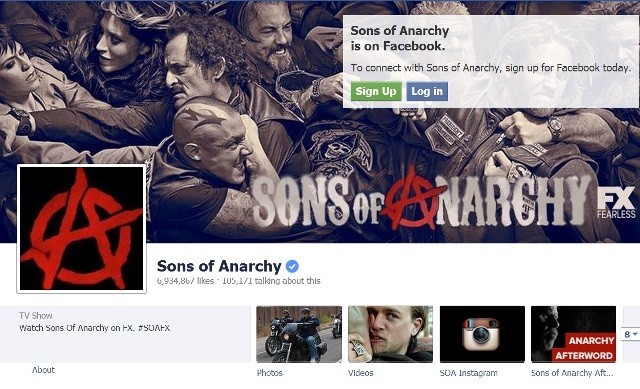 "Sons of Anarchy" season 7's finale has been wrapped up and show creator Kurt Sutter took to Twitter and Instagram to announce the series' conclusion on 30 October.
Sutter shared a picture of a helicopter from the sets though it is not known who would ride it in the final season of the hit FX's biker drama. Kim Coates, who plays Tig Trager in the show, wrapped up his part on 29 October, bidding goodbye to the show.
No clothes no tears no cryin no fears.. Final selfie final day final ride come what may.. Bye kids bye TIG.. For Ever pic.twitter.com/JhJc3lHjwH

— Kim Coates (@KimFCoates) October 29, 2014
David Labrava also bid his final goodbye to the show.
Last day on the set. My heart is filled with happiness to have taken this ride. And it is breaking as it ends. Thank you all. Love you All.

— David Labrava (@davidlabrava) October 29, 2014
"Sons of Anarchy" season 7 finale will air on 3 December. The previous episode titled " The Separation of Crows" was aired on 21 October. It showed Jax Teller (Charlie Hunnam) shooting Jury White and Bobby's finger being delivered to club. Jax was shown struggling with Max's demands.
The next episode is titled "What a Piece of Work Is Man," and it is speculated that SAMCRO club would be solving some internal conflicts. Moreover, Jax's mission to save preacher's wife, Grant McQueen and the stepson would get more complicated, according to the reports by Inquisitr.
Kurt had earlier told in an interviews to Entertainment Weekly that a key character might die in episode 9. There is high possibility that Bobby may die in the upcoming episode. Other characters, who may see their end, include Ratboy, Unser and Nero, according to a report by the website.
"Sons of Anarchy" episode 9 will air on 4 November on FX. The episode can be streamed online. The cast of the series includes includes Charlie Hunnam, Katey Sagal, Kim Coates, Mark Boone Junior, Theo Rossi, Ron Perlman, Tommy Falangan, and Lea Michele.