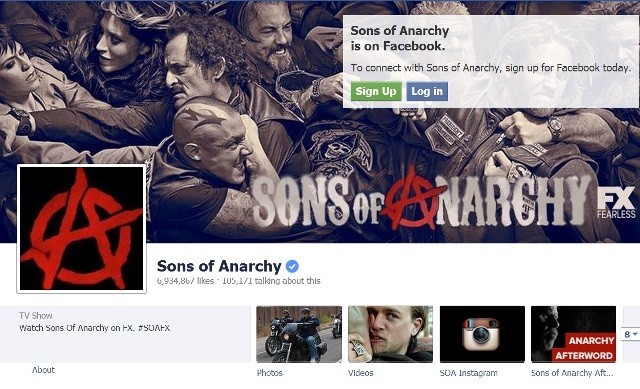 "Sons of Anarchy" season 7 Episode 8 is set to air tomorrow. The trailer of the episode titled "Separation of Crows" showed Bobby in grave danger as August Marks puts forth his demands to SAMCRO's president, Jax Teller. In an attempt to save Bobby's life, Teller may get disillusioned in his plan to find wife Tara's murderer and this may work in Gemma's favour.
Teller has been in search of his wife's murderer ince Gemma killed her in "Sons of Anarchy" Season 6. However, it seems Teller will face several obstacles before he discovers the truth.
Mark, who is considered as one of the scariest person in the Oakland, could go to any extent to get his work done and he is the last person on the earth anybody would like to mess with.
Moreover, SAMCRO would go on a quest to find out who played behind their back and ratted out the club to Henry Lin. It has been speculated that Jury White may show up again this week and could be the major suspect. "Sons of Anarchy" spoilers seemingly indicate that the club will turn to White to try to figure out who the rat is, which of course could lead to a very complicated situation," reported Inquisitr.
The upcoming episodes are going to have more bloodshed and deaths before Teller gets to know the gory truth about his mother. It is reported that SAMCRO is going to be a major trouble and season 7's finale would leave the viewers in sheer shock.
Gemma may also go through some hard time but she may out the blame of Tara's murder on LIn's guys and eventually get away from the mess, according to the website.
"Sons of Anarchy" season 7, episode 8 is scheduled to air on Tuesday, 28 October at 10 P.M. on FX. The show can be live streamed on FX Networks.
The finale of the series is set to air on 9 December and the cast includes Charlie Hunnam, Katey Sagal, Kim Coates, Mark Boone Junior, Theo Rossi, Ron Perlman, Tommy Falangan, and Lea Michele.