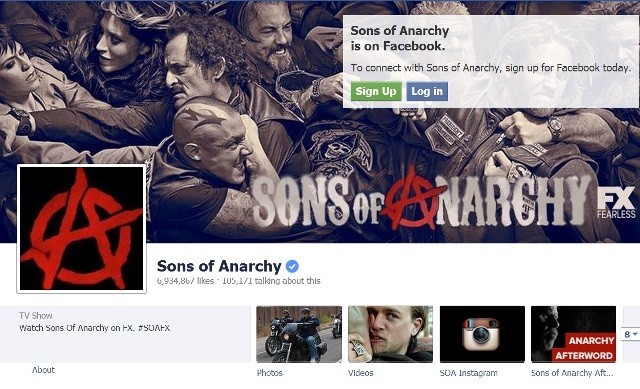 "Sons of Anarchy" season 7 is expected to make some major revelations which could shock the viewers and it is reported that fans can't wait to see Jax Teller's reaction when he comes to know that his mother Gemma is responsible for his wife Tara's death.
In "SOA" season 6, Gemma murdered Tara and Juice helped her in the dirty deed. However, Juice was seen pointing a gun at Gemma in the recently aired season 7's episode 5.
"SOA" episode 5 was titled "Some Strange Eruptions" and it showed Teller's mistress Collete dying. While Teller lost another person in his life, the most interesting part came to fore when Gemma plotted to kill Juice. However, Juice got the hint of Gemma's plan and tried to kill her instead. This led to major anticipation amongst the fans.
Now, what remains to see is how things unfold in "SOA" season 7' episode 6. It has been suggested that Juice may have a major revelation to make in the upcoming episode.
"It's somewhat sad, but it explains his (Juice) journey and why he is doing what he is doing," Sutter told TV Line, adding, "He's sort of on this path that begins with him having some glimmer of hope, and then when that doesn't come to fruition, he's just completely untethered and lost."
Moreover, Juice may also stay away from Teller in order to save his life, where as Gemma may go to any limits to hide the truth of Tara's death, according to reports.
Meanwhile, Lea Michele's character, Gertie, the waitress is expected to be introduced in episode 6. Though Michele plays as a guest in the show, she revealed in one her interviews that she was excited to become a part of "SOA."
"I am such a fan. I watch Sons in my Glee trailer," Michele told E! Online, adding, "It was such an honor and to get to play this character and be a part of the show that I love so much."
It is reported that Gemma and Gertie may share a scene. It may be mentioned that Michele's character was seen wearing a crimson red waitress dress and smoking in one of the photos reportedly taken from the sets.
"Sons of Anarchy" season 7 episode 6 will be aired on 14 October.
The episode 6 can ne live streamed online on Fox Network.