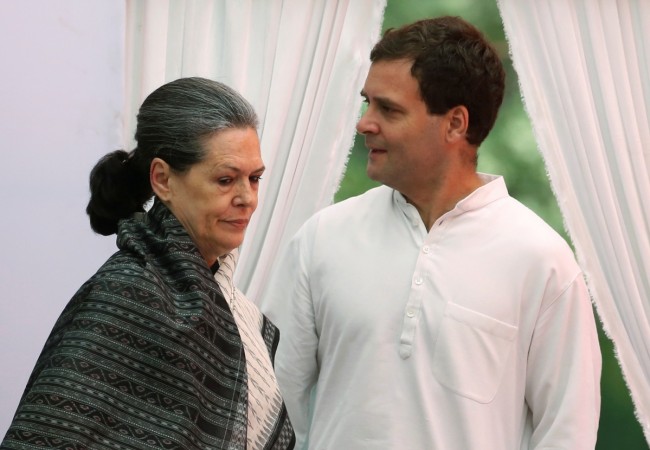 Can you take a joke? Guess who just became an April Fool? Now do read the fictitious rant below.
In a shocking move, Congress president Sonia Gandhi and its vice president Rahul Gandhi have decided to step down. The move is seen as a result of the series of battering the Congress party has received in elections of late.
Party sources confirmed that in the best interest of the party, the Gandhis decided to take this drastic step. Mumbai Congress chief Sanjay Nirupam was elected the new president.
Senior party leaders, however, expressed their unease and unhappiness at being trumped over by Nirupam. Nirupam made headlines when he questioned the authenticity of the surgical strikes carried out by the Indian Army along the LoC in September 2016.
"This is disappointing and unexpected. I have been a member of Congress for more than 30 years and have been upholding its principles, but this action can't be supported by everyone in the party," said former Union finance minister P Chidambram. "This was not discussed by the party high command with everyone. Only a few were in the know-how," he added.
Another veteran leader, Ghulam Nabi Azad, who has been a member of Congress close to 40 years, also expressed his shock at the secretive move by the leadership.
Young leaders like Sachin Pilot and Jyotiraditya Scindia were more hopeful about the new direction the party would be taking.
"He has allowed the media and the political arena to make a fool of himself without raising his voice to counter the image created by the BJP," said Pilot.
Rahul Gandhi has been on the receiving end of many memes and jokes for his claims of setting up potato factories in the recent elections and claiming that there would be earthquake if he revealed about PM Modi's corruption. Sonia Gandhi has been criticised for her silence and absence during crucial political events of the party.
Nirupam told reporters that he was only a humble servant following the party high-command's bidding. He assured that he would do justice to the position and take the party forward to great heights.
To read the detailed press note of the Congress party, click on the link here.
If you thought this piece of news was real, you don't know what day today is...HAPPY FOOL'S DAY or shall we say; April Fool? ;)